Car accidents often occur at the most inconvenient and unexpected moments. One minute you're driving safely and going about your business, and the next, you're in excruciating pain, horrified and perplexed.
Your subsequent moves will be crucial in determining whether or not you will receive compensation after a recent vehicle accident in Maine.
This post will discuss basic Maine car accident laws so you can better prepare in case of an auto accident. Read on to know your legal options and how a Maine car accident attorney can help.
What to Do After a Car Accident in Maine
The first thing to do when involved in a motor vehicle accident is to ensure that you and your passengers are safe. The next step is to remove your vehicle from traffic and, if you can, assist the other party in doing the same.
Then, you should examine everyone involved for injuries and dial 911 immediately if anyone is hurt. After completing these initial, crucial procedures, documenting the collision as accurately as possible by taking photographs or videos is crucial.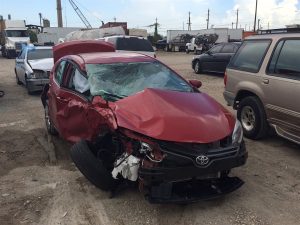 Additionally, you are legally obligated to share insurance details with any other motorists involved in the collision. You are not allowed to leave the accident scene until you have provided your information to the other individuals involved in the collision and, if necessary, the police.
Even after departing from the accident scene, you must notify the police, the DMV, and your insurance provider.
How to Report a Car Accident in Maine
Maine Revised Statutes Title 29-A Section 2251 outlines the standards for reporting the so-called "reportable accidents." According to the code, a "reportable accident" is an accident that causes bodily harm or death to an individual or substantial property damage exceeding $1,000.
A qualifying car accident should be reported immediately, typically through a phone call to the following public offices:
A state police officer
The nearest police office
The sheriff/ deputy sheriff's office in the county where the accident happened
The police unit or a police officer of the municipality where the accident happened
Remember that failure to report a car accident is a felony in Maine that carries a maximum penalty of $1,000 in penalties and/or six months in prison. The same is true for refusing to provide accurate address information when a police officer asks for them at the accident site.
The Maine Car Accident Statute of Limitations
A "statute of limitations" is a state regulation that places stringent time restrictions on your right to file a lawsuit.
In Maine, Title 14, Section 752 of the Maine Revised Statutes contains the statute of limitations that practically apply to all cases resulting from a motor vehicle accident.
According to this statute, you have six years to seek redress through the state's civil court system after suffering a personal injury or property damage inflicted by someone else.
Therefore, this six-year filing limit will apply to any lawsuit filed by a driver, passenger, motorcycle rider, cyclist, electric scooter rider, or pedestrian hurt in a motor vehicle accident. The clock starts ticking on the date of the accident.
The timeframe varies if a person dies in a car crash and the family or the successor of the deceased person's estate seeks to file a wrongful death lawsuit against the at-fault driver. You can file a wrongful death in any Maine state court within two years from the person's death, according to Maine Revised Statutes Title 18-C, Section 2-807.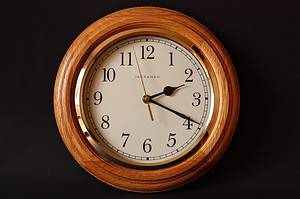 Note: A car insurance claim is not subject to the statute of limitations. The insurance company, whether yours or the other driver's, will require you to file a claim immediately or within a reasonable period after the accident. That typically means just several days or, at most, some weeks.
If you file a claim past the deadline, you can bank on the defendant (the party you're suing) to file a motion to dismiss your claim in court. The court will grant the request, and your case is over.
For this reason, it's essential to understand how the statute of limitations relates to your case. An experienced Maine car accident attorney can guide you through the state laws and help you file a personal injury claim on time.
Comparative Negligence in Maine Car Accident Cases
Suppose you file a lawsuit after sustaining severe injuries in a traffic accident in Maine. The jury determines that the other motorist caused the collision after hearing all the evidence, but you are also partially at fault. What comes next? How will this ruling impact your ability to seek compensation?
We Help Our Clients with Their Legal Needs by Connecting Them with Skilled Attorneys
Maine is a "modified comparative fault" state defined by Title 14 section 156 of the Maine Revised Statutes. This means that the damages you might recover in a car accident lawsuit will to some extent, reduce based on your degree of fault for the collision.
For example, consider a scenario where the jury awards you $100,000 for your injuries, pain and suffering, among other damages. However, the jury found that you contributed 10% to the collision.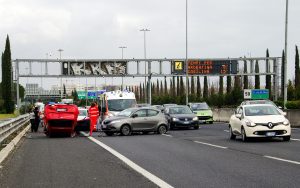 In such a case, you will have 10% deducted from the $100,000, giving you a total of $90,000 in damages. However, if you are found to be "equally at fault," you can't recover compensation from other at-fault parties.
The comparative negligence rule will bind Maine judges and jurors if your case proceeds to trial. It will also serve as a guide for the claims adjuster as they evaluate your case.
Maine Car Insurance Laws
Maine, like most US states, demands that all drivers carry a certain amount of liability insurance. Drivers in Maine are legally required to have 50/100/25 liability insurance coverage, which accounts for the following:
$50,000 bodily injury liability insurance per person
$100,000 bodily injury liability insurance per accident
$25,000 property damage liability insurance per accident
Driving without the minimum required liability insurance in Maine may attract fines and other penalties that can be challenging and costly to reverse. If found driving without insurance in Maine, you may face the following penalties:
$500 and above in fines
Indefinite suspension of your driving license
You can avert the suspension by presenting proof of insurance and paying your court fines.
You must also produce an SR-22 submitted by your insurance company which remains valid for up to three years. The SR-22 is a form that identifies an insured party as being "high risk," which ultimately leads to increased insurance rates.
One thing that people forget is that they can get into an accident despite having liability insurance. According to the Insurance Information Institute (III), 4.9% of drivers in Maine operate without insurance, putting them at risk of getting into a collision.
It's therefore advisable to carry uninsured/underinsured motorist coverage to protect you from the financial and legal burden of handling a collision with an uninsured driver.
Types of Damages Allowed in Maine
Economic and non-economic losses are damages typically associated with car accidents. Economic damages, often known as monetary losses, cover the cost of repairing your car, renting a temporary car as yours is being fixed, potential medical expenses, and any lost pay resulting from the period you were out of work.
Losses like the loss of consortium, emotional suffering, and disability are examples of non-economic damages. These damages are often more challenging to quantify.
Damages from auto accidents often include:
Hospital bills
Lost revenue
Vehicle replacement or repair
Pain and suffering
The maximum compensation for any claim in Maine, whether it involves economic or non-economic damages, is $400,000.
Remember that if you want to file a personal injury lawsuit, you must do so within six years from the date of the accident.
Speak to A Maine Car Accident Attorney
If you've been in a vehicle accident, you probably need a knowledgeable Maine car accident attorney to thoroughly review your case and advise you on your future steps.
Your attorney will put in much effort to compile the evidence required to establish culpability for the vehicle accident, arrange it, and present it.
At Legal Giant, we have supported several auto accident victims in Maine to fight for the compensation they deserve.
Our partner auto accident lawyers in Maine will evaluate your case and assist you in pursuing the compensation you are entitled to. Call us at (855) 740-5024 for a free consultation and review of your case.