Paraquat, popularly sold under the brand name Gramaxone, was first created in the 1960s and used for decades by farmers and farm workers to get rid of weeds and other unwanted plants on farms.
Unfortunately, the weed killer is highly toxic if inhaled or ingested. Swallowing even a small amount of paraquat can cause death within a couple of hours. Research has also linked paraquat exposure to an increased risk of Parkinson's disease.
In 2012, the U.S. Environmental Protection Agency (EPA) proposed banning paraquat due to its high toxicity.
The EPA was concerned that people might accidentally drink paraquat if it was mixed with other liquids or food items, leading to death. The agency also noted that there was no safe way to use paraquat.
However, this didn't result in a complete ban on the herbicide. Instead, it was listed as a restricted-use pesticide, meaning only certified applicators can buy or use it.
So, Is Gramaxone still available for sale in the United States? The simple answer is yes. Read on to learn more about paraquat sales in the United States.
What Is Paraquat Dichloride?
According to EPA, paraquat is an organic compound that acts as a contact herbicide. It's used to kill weeds, grasses, and other plants.
Paraquat is a clear liquid that has no odor. It's often sold under the brand names Gramoxone, Firestorm, Hellfire, Parazone, Quik-Quat, Helmquat, and Blanco Herbicide.
The EPA first registered paraquat in 1962 but has been in use much longer than this in other countries.
Paraquat is one of the most widely used herbicides in the world. In the United States, farmers use it on crops such as corn, soybeans, and cotton.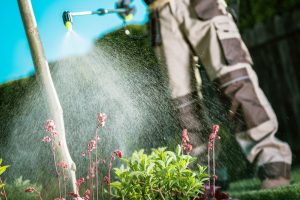 In 1974, another herbicide introduced to the market quickly outpaced paraquat's popularity; Roundup. However, Roundup has also been linked with severe health complications such as non-Hodgkins lymphoma, triggering several countries worldwide to ban its use.
Just like paraquat, the United States still allows the sale and use of Roundup in commercial agriculture.
However, since Roundup has been linked to cancer, paraquat has regained its popularity as a herbicide.
How Does Paraquat Work?
The herbicide begins working as soon as it touches the plant. It works by damaging the plant's cell membranes, which causes the plant to lose water and die.
Paraquat is a non-selective herbicide, which means it will kill any plant it comes in contact with—even crops you don't want to get rid of. This makes it important to be very careful when using paraquat and follow the directions on the label exactly.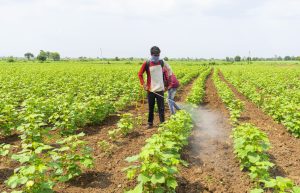 It is often used in combination with other herbicides to increase its effectiveness. For example, it's often mixed with atrazine, a herbicide that's used on corn. The two chemicals work together to kill weeds without harming the corn crop.
The weed killer is also used to kill weeds around power lines, railways, and roadsides.
Popular Bans on Paraquat
In 2007, the European Union (E.U.) issued a complete ban on the use of paraquat following the publication of research linking paraquat exposure to increased risk of Parkinson's disease and its overall toxicity to human beings.
Switzerland banned the use of paraquat in 1989. China, one of the leading manufacturers of the herbicide, continues with production but only for export.
Currently, more than 24 countries in the world have banned or severely restricted the use of paraquat due to concerns about its overall effect on the environment and human beings. Unfortunately, paraquat is still allowed in the United States.
Is Gramaxone Still Available for Sale in the United States?
Despite the growing number of international bans and the health concerns about paraquat exposure, the EPA continues to overlook potential links between paraquat exposure and Parkinson's disease.
Currently, the weed killer is still approved for use across the country. However, in 2020, the EPA proposed new safety measures for paraquat use in the U.S.
According to the new measures, the weed killer can only be used by licensed users and applicators.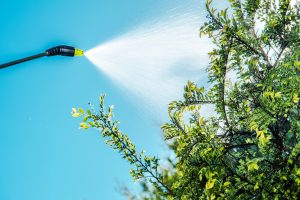 Got a Legal Issue? Let Us Help You Find An Attorney Near You
In 2019, the EPA publicly declared that there was insufficient evidence linking paraquat use to Parkinson's disease and other health complications. However, it acknowledged the need for the herbicide to be sold under the "restricted use" label.
As of 2022, the EPA is considering reviewing its approval of paraquat use in the United States. This is partly due to the increasing number of scientific studies linking paraquat exposure to an increased risk of Parkinson's disease.
Are There Studies Linking Paraquat Exposure to Parkinson's Disease?
The simple answer is yes. Research conducted by the American Parkinson's Disease Association established an increased risk of Parkinson's disease among people who had been exposed to herbicides containing paraquat.
These included people mainly living in rural areas such as farmers, farmworkers, people who drink well water, people who live on farms, people with known exposure to herbicides, and people exposed to farm animals.
Another study of the commonly used pesticides established that paraquat exposure had a strong association with the development of a wide range of health complications, including Parkinson's disease.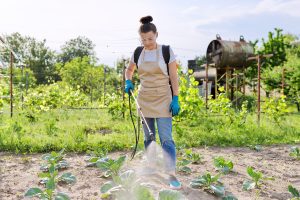 Additional studies in different parts of the world continue to link paraquat exposure to Parkinson's disease.
The most recent study was released in 2020, and it found that there was a two-fold increased risk of developing Parkinson's disease among individuals exposed to paraquat.
The study also established that the longer someone is exposed to paraquat, the higher their risk of developing Parkinson's disease.
Who Are the Most Popular Paraquat Manufacturers?
The main paraquat manufacturers that have been listed as defendants in paraquat lawsuits in the U.S. are Chevron and Syngenta. However, other companies are involved in producing paraquat-containing pesticides as well.
Chinese manufacturers are responsible for a majority of the paraquat herbicides on the market in different countries today.
These manufacturers include Chevron Chemical Company, Adama Group, United Phosphorus, Sinon USA, Drexel Chemical Company, Innvictis Crop Care, and Helm Agro.
I Think I Was Exposed to Paraquat. How Can I Tell?
Paraquat is an extremely powerful chemical that causes a reaction immediately after it is ingested or inhaled. However, the long-term effects of paraquat exposure may not be immediately apparent.
Signs and symptoms associated with paraquat exposure include:
Respiratory problems
Skin irritations
Blurry vision
Abdominal pain
Nausea and vomiting
Diarrhea
Seizures
Kidney damage
Liver damage
Cardiac arrest
Coma
If you have been exposed to paraquat, you must see a doctor immediately. Paraquat exposure can be deadly, and the sooner you receive treatment, the better your chances are of making a full recovery.
How Can I Protect Myself from Paraquat Exposure?
The best way to protect yourself from paraquat exposure is to avoid using products that contain the herbicide.
If you must use paraquat-containing products, always follow the manufacturer's instructions carefully and take all precautions to avoid coming into contact with the chemical.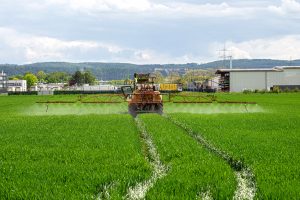 Wear protective clothing, including gloves, long-sleeved shirts, and long pants. If you get paraquat on your skin, wash it off immediately with soap and water.
If you are using paraquat products near water, take extra care to avoid contaminating the water supply. Paraquat can persist in the environment for years, and even small amounts of exposure can be dangerous.
Which Weed Killers Are Safe to Use?
Not all weed killers contain paraquat. There are several safe alternatives that you can use to control weeds in your garden or lawn.
Some popular weed killers that do not contain paraquat include Ortho GroundClear, and Spectracide.
When using any type of herbicide, always follow the manufacturer's instructions carefully to avoid coming into contact with the chemical.
Exposed to Paraquat? Consult with an Experienced Paraquat Lawyer Today
Have you or your loved one been diagnosed with Parkinson's disease after exposure to paraquat? You may be entitled to compensation for your injuries.
The attorneys at Legal Giant have experience handling paraquat exposure cases, and we are here to fight for the justice you deserve.
Contact us today for a free, no-obligation consultation. We will review your case and help you understand your legal options.