Whether you settle or go to court, it is difficult to establish how much you are likely to get in a motorcycle accident settlement. Each case is determined on its own merit because no two accidents are alike.
In 2019, the National Highway Traffic Safety Administration estimated 84,000 injuries and 5,014 deaths resulting from motorcycle accidents. As a result, accident victims often go to court or seek a settlement to get compensation for any losses incurred.
It is critical to determine who is at fault when an accident occurs and the types of issues that may arise from the accident. We offer insight into the factors that determine motorcycle accident settlements as well as the laws that govern these claims.
What Is the Average Motorcycle Accident Settlement Amount?
Every motorcycle accident is unique, and compensation is often determined on an individual basis. So unique are these cases, that even the pillion passenger might get a significantly different compensation package from the motorcycle driver.
The settlement value in a motorcycle accident will often vary considerably depending on the losses, expenses, and injuries experienced. You can reach out to one of our lawyers to find out how much your specific damages might be awarded and how long the motorcycle lawsuit might take.
Two major factors that significantly affect your settlement are:
Injuries
The extent of the injuries you suffer as a victim significantly affects the settlement in your claim. Most insurance companies cover physical injuries included in the claim. However, mental anguish and suffering which may not be apparent to the naked eye also factor in your motorcycle accident settlement.
People involved in motorcycle accidents may suffer from mental anguish, Post-Traumatic Stress Disorder, trouble sleeping, and panic attacks among other difficulties. These damages must be included as part of the claim for a fair compensation.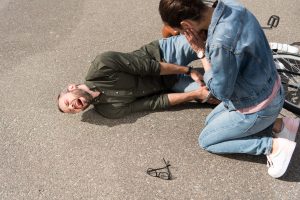 Fatal motorcycle accidents might be worth more. The National Highway Traffic Safety Administration estimates that motorcyclists are 28 times more likely to die than 4-wheel vehicle drivers or passengers.
If you lost a loved one in a motorcycle accident where they were not at fault, you might also be awarded compensation for wrongful death which includes funeral and burial expenses in addition to medical bills and other related costs.
Liability
Another significant factor that affects motorcycle accident settlements is liability. Some states such as Indiana and Omaha allow claims if the motorcyclist is less than 50% responsible for the accident.
In these states, courts may also be required to reduce the damages awarded by the percentage of fault. This means that if it is determined that you are 25% at fault for the accident, any settlement awarded will also be reduced by 25%.
Other factors that determine compensation include:
Insurance
Property damage
Value of the motorcycle and cost of repair
Medical bills
Future medical expenses
Pain and suffering caused
Salary history
Income loss
Physical impairments that may have caused the accident
Among these factors, the rider's injuries, medical expenses, pain and suffering and the driver at fault are the most significant in evaluating the motorcycle accident settlement. Compensation often depends on the facts of your specific case.
What Determines a Fair Settlement?
A fair motorcycle accident settlement is about recovery of damages. Many accidents often result in physical, financial, and mental damages. Your settlement should fairly compensate for these damages and cover any future losses.
Damages are classified in different categories. These include:
Economic Damages
Also referred to as special damages, economic damages are quantifiable costs such as:
Medical bills
Medication and medical aids
Loss of income
Property damage
Permanent disability
Chronic pain management
Future surgeries
Long-term care
It is important to accurately estimate future economic damages as a settlement that is too small will be inadequate for your needs and result in financial hardship. Expert witnesses such as doctors and long-term care specialists provide detailed information that contributes to a fair settlement.
Non-Economic Damages
Also known as general damages, non-economic damages are fair compensation for losses without obvious financial implications. These include factors such as:
We Help Our Clients with Their Legal Needs by Connecting Them with Skilled Attorneys
Physical pain
Mental distress
Emotional anguish
Factors such as an inability to participate in your favorite hobbies or benefits typically associated with parenting or marriage are also considered non-economic damages.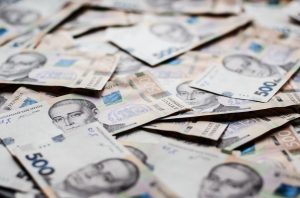 While some states such as South Carolina and Georgia do not have a cap on non-economic damages, compensation is subjective. Fair compensation for non-economic damages can vary depending on your personal attorney, their skill, and experience.
Punitive Damages
Although punitive damages are relatively rare, they are intended to punish recklessness or extreme negligence. Punitive damages are not awarded as compensation for damage. Some states such as Georgia cap punitive damages at $250,000 with exceptions for DUIs and intentional acts.
What Role Does Insurance Play?
The role of insurance after a motorcycle accident is to value the case. This means that they assess the damage and come up with an estimate of what a court might award you. In some cases, insurance might also estimate how much the motorcyclist might be willing to accept as a settlement.
Driving a motorcycle comes with a higher risk factor. Currently there are over 8.6 million registered motorcycles registered in the United States.
According to statistics, motorcycle accidents are more prevalent at intersections where cars turn left. Up to 33% of motorcyclists are involved in fatal crashes as a result of speeding.
With these high rates of accidents, most insurance companies are aggressive about protecting their best interests often by reducing costs and payouts. Navigating the claims process is much easier if you know how much you are covered by your motorcycle insurance.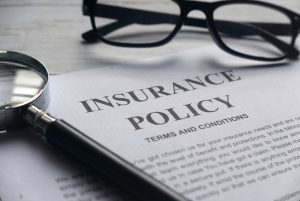 If the at fault party has an insurance policy, the policy amount will affect your motorcycle accident settlement. A defendant with few assets is unlikely to pay a settlement that is higher than their policy limit.
Remember to gather as much evidence as you can and identify who is responsible for the accident. Take pictures capturing evidence including skid marks and damage to your motorcycle, person, or roadside objects. You can also use the police report to support your claim.
What If I Have Been Injured by Someone Else's Fault?
Determining who is legally at fault in a motorcycle accident can be complicated. It seems easy enough to decide the person who caused the accident should pay for the injuries. However, liability often arises in cases of negligence or carelessness.
Determining Legal Liability
Most accidents occur as a result of someone's carelessness or negligence. If you were involved in an accident where the other party was careless, they must pay a portion of the damages suffered.
Legal liability is determined by the rule of Negligence and the Duty of Care which is defined as failure to use reasonable care. You must be able to prove the following elements to establish negligence.
Duty: You must prove that the person at fault owed you a duty of care arising from operation or ownership of the vehicle that caused injury. Duty is a fundamental element to succeed in your claim for a motorcycle accident settlement.
Breach of Duty: You must prove the person at fault breached their duty of care as a result of action or inaction. You must also show how they breached duty of care was to succeed in your negligence claim.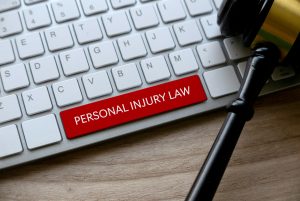 Causation: You must also prove that the person at fault caused reasonably foreseeable or preventable harm by breaching their duty of care. This is determined based on the evidence available and the specifics of your case.
Damages: If you were injured by someone's fault, you must also show the extent and nature of damages or harm. Where negligence is involved, this is determined by medical expenses, loss of income, pain, and suffering. Even in cases where liability is clear, there are often disputes around the extent and nature of damages or harm.
Where more than one person is at fault, the law provides that any of the involved parties can compensate you fully for damages. The responsible parties involved can decide reimbursement among themselves.
Talk to an Experienced Motorcycle Accident Settlement Lawyer
If you or your loved ones are involved in a motorcycle accident, we can help with your settlement.
The experienced team at Legal Giant can evaluate your evidence, police report, and any other information available. With this, we can help you determine how much you are likely to get in a motorcycle accident settlement.
Remember, most insurance companies are in business and strive to minimize payouts. If you are having trouble with your insurance claim, an experienced motorcycle accident settlement attorney at Legal Giant can help.
Get in touch with us to talk to one of our friendly attorneys and get a free, no-obligation consultation.