One of the main lures of riding motorcycles is the freedom of using the open road without being enclosed in a metal cage.
Ironically, the same lure presents the most significant safety issue for motorcycle riders and passengers. A motorcycle does not have a steel frame, seatbelts, airbags, or other safety features designed to protect vehicle occupants from crash injuries.
So, do you need a helmet when riding a motorcycle?
The answer is yes. A helmet is the only thing that protects riders' heads in a collision.
Notably, the Centers for Disease Control and Prevention (CDC) reports that motorcycle helmets reduce the risk of death by 37% and head injury by 69%.
That means helmet use can go a long way toward increasing your chances of survival after motorcycle accidents.
So, do you need a helmet when riding a motorcycle? Read on to learn more on what the law says about helmet use when riding a motorcycle.
What Does the Law Say About Motorcycle helmets?
By law, you must use a helmet when riding a motorcycle. That is to say, you should have an industry-standard, properly fitted helmet securely strapped to your head.
In the U.S, eighteen states and the District of Columbia apply universal helmet laws today. Twenty-nine other states only require younger motorcyclists to wear helmets, usually those aged between 18 and 21. Motorcycle helmets are entirely optional in three states.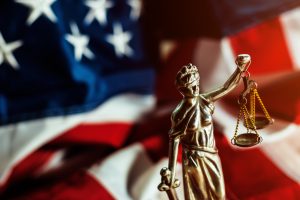 Another thing, states with universal helmet laws also impose fines and penalties for those who breach the law. But just like helmet laws, penalties differ across states too.
There are some states where a helmet law violation attracts as little as $10 in fines; in others, penalties can go up to $100.
What Do the Statistics Say About Motorcycle Helmets?
Thousands of motorcyclists die in motorcycle accidents while scores of others sustain injuries. According to the National Highway Traffic Safety Administration (NHTSA), more than 5,579 riders were killed on our roads in 2020, while 82,582 suffered injuries in motorcycle accidents.
The 2017 statistics (the most recent estimates) on motorcycle helmets reveal that:
Helmets saved the lives of 1,872 individuals in 2017.
Helmets could have saved 749 more if all riders wore helmets in 2017.
Motorcycle helmets prevent deaths by 37% for riders and 41% for passengers.
Motorcycle helmets reduce the risk of head injury by 69% and reduce the risk of death by 42%
The U.S could save $1.5 billion every year in economic costs if all riders wore helmets.
There are 8.7 times more unhelmet fatalities in states with no universal helmet law than states with this law.
82% of Americans favor laws requiring motorcyclists to use helmets.
How Much Safer Are You When You Wear a Motorcycle Helmet?
Evidence collected from advanced research overwhelmingly confirms that motorcycle helmets reduce fatality rates and the severity of injuries. Helmets prevent up to nine percent of all injuries.
The helmet is also 26 percent effective in averting severe injuries that would otherwise require emergency room visits, hospital admission, and therapy.
The National Safety Transportation Board indicates that head injuries are a major cause of death in motorcycle crashes.
However, a rider involved in a motorcycle accident with no helmet is three times more likely to sustain a brain injury compared to a motorcyclist wearing a helmet.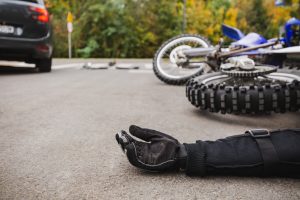 That proves that you are much safer when wearing a motorcycle helmet when riding a motorcycle.
However, your safety when riding a motorcycle also depends on your type of helmet. The helmet you choose should be DOT-compliant if you want to protect yourself.
DOT-compliant helmets are the only type you can trust to consistently protect you from severe injury or death in a motorcycle wreck.
How Do Motorcycle Helmets Protect Against Injury and Death?
Motorcycle helmets offer protection against injury and death in a crash. The helmet design lessens the degree of traumatic brain injury that could result from a high-impact motorcycle accident.
Since motorcycles offer little protection, motorcyclists use helmets to increase their safety.
So, how can a helmet protect you in a motorcycle accident?
1. Helmets have a cushioned foam layer that redistributes the impact of a collision
Riders often fall off their bike and hit the hard road surface during a motorcycle accident. Unfortunately, riders have little to no control over these falls. They can hit their head against the road, the vehicle that struck them, or another nearby object.
If the rider does not have a helmet, their head absorbs all this impact. The brain might jolt and hit the inside of the skull, causing severe bruising, bleeding, and the potential for traumatic brain injury (TBI).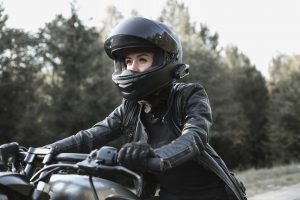 A motorcycle helmet, on the other hand, redistributes this force. The helmet spreads the force through the padding instead of the brain, reducing the risk of TBI.
2. Helmets protect against facial injuries and head abrasions
Helmets further provide an added layer of protection for your face. Some good helmet designs protect motorcyclists from sustaining facial abrasions during a crash.
Bikers using their helmets are at lower risk of facial trauma, including broken jaw bones.
3. Helmets protect against neck trauma
Motorcycle helmets are designed to support the neck in a collision. Motorcycle crashes typically involve extreme force and trauma to the neck.
The trauma can result in substantial neck injuries, such as strained muscles, herniated discs, or spinal cord injuries. A helmet offers protection against trauma, reducing the risk of neck injuries in a crash.
What Are the Odds of Surviving a Motorcycle Accident?
Let's begin with a disclaimer. We can only work with broad generalizations when determining the approximate odds of surviving a motorcycle crash.
Every motorcycle crash is influenced by various factors, including speed, road conditions, number of motor vehicles involved, safety gear, and so on, affecting the probability of suffering fatal injuries.
Speaking of safety gear, what are the odds of surviving a motorcycle accident with and without a helmet?
Odds of Surviving Without a Helmet
We could calculate this based on the recent data from the NHTSA.
According to the agency's CrashStat data, there were 111,000 motorcycle crashes in 2019. Of these crashes, 5,114 were fatal, and motorcyclists represented most of the victims.
If you divide these fatalities by the total number of wrecks, you find that 4.6 percent were fatal. That means motorcyclists survived 95 percent of the time.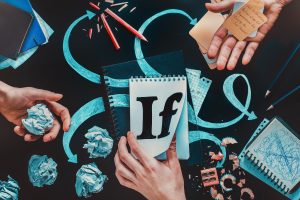 So, your odds of surviving a motorcycle accident, whether you have a helmet or not, is over 90 percent. Don't let these odds fool you, though.
Remember, motorcycle accident fatalities are higher than fatalities in other vehicle accidents. Deaths from motorcycle accidents are 15 times more than those in car accidents.
Odds of Surviving with a Helmet
The single factor that can increase your odds of surviving in a motorcycle wreck is wearing an industry-standard helmet.
Research on helmets overwhelmingly approves that motorcycle helmets save lives. According to the CDC, helmet use lowers your risk of death in a motorcycle wreck by 37 percent. It also lowers your risk of brain injury by 69 percent.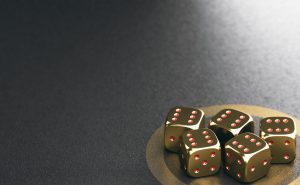 The NHTSA also approves of the life-saving capability of motorcycle helmets. The agency estimates that helmet use saved the lives of 1,872 riders and would have saved 749 more if the riders wore their helmets.
These odds reveal that riding a motorcycle without a helmet is a risk you cannot afford to take.
Can I Get Compensation If I Wasn't Wearing a Helmet?
Motorcycle accident compensation claims are not easy to handle. When filing a personal injury claim, you must prove that the other driver was at fault for the accident and your subsequent injuries.
You could be partially at fault for your injuries if you were not wearing a helmet at the time of the crash. Luckily, this won't entirely prevent you from recovering compensation for your damages.
Based on comparative negligence law, you can recover the damages less your percentage of fault. That means if not wearing a helmet underwrote the severity of your injuries, but its influence was 40 percent, you can recover 60% of the claim.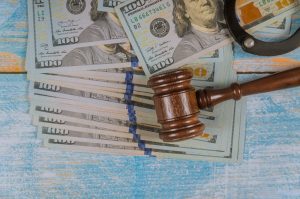 Either way, collecting evidence for your claim can be an arduous task. These claims are delicate since they require accurate documentation and strict time limits. Even a minor mistake is enough for the insurer to repudiate your claim.
So, contact an experienced motorcycle accident lawyer as soon as possible to learn about your right to compensation. A lawyer will gather evidence to validate your case and increase your chances of recovering the compensation.
Do You Wear a Motorcycle Helmet When Riding?
A helmet may not protect you against lower extremities, but it dramatically increases your chances of surviving a fatal motorcycle crash.
As the CDC reminds us, helmet use has proven to reduce motorcycle accident-related injuries and deaths. That means a helmet can protect you and your family from injuries, emotional stress, and financial burdens resulting from a crash.
If you or your loved one has suffered injuries in a motorcycle accident, you can rightfully pursue compensation for your damages from the at-fault party.
At Legal Giant, we have a team of experienced motorcycle accident lawyers who can help you recover substantial financial compensation. Contact us today for a free evaluation of your case.