By now, you must have seen numerous ads online urging people who have used CPAP machines and developed health complications to come out and file a CPAP lawsuit against Philips Respironics. It is not surprising because the manufacturer has admitted that the foam used in some of its CPAP, BiPAP, and ventilator machines can break down over time, causing a wide range of health complications, including cancer.
The FDA reviewed the suspected devices in June and found them faulty. The company was forced to issue a voluntary recall and started working on replacing the recalled devices.
However, the plan to replace the devices hasn't stopped potential victims from filing CPAP lawsuits accusing Philips Respironics of negligence and failure to inform patients of the possible dangers of using their devices.
Whether you have already filed your CPAP lawsuit or planning to do so, there are a few things you need to know to stand a good chance of being compensated.
In this blog post, we discuss the critical dos and don'ts of filing a CPAP lawsuit.
What Are the Main CPAP Lawsuit Allegations?
Before we dive deep into discussing the dos and don'ts of filing CPAP lawsuits, let us highlight the primary allegations in these lawsuits.
Basically, people are accusing Philips Respironics for design defects and failure to warn. The first accusation alleges that Philips Respironics endangered patients by using foam that is highly prone to degradation.
Once it has degraded, the foam can easily be inhaled, increasing the risk of cancer and other health complications. People have complained of heart failure, pneumonia, asthma, kidney and liver disease, among other complications.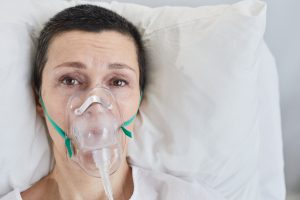 Secondly, the lawsuits allege that the company failed to warn consumers about the potential risks associated with using the machines.
However, Philips has dismissed these claims saying that it only became aware of the product defect and potential health risk in April 2021 and took prompt measures to protect users.
Attorneys, on the other hand, argue that the two-month gap between April 2021, when Philips learnt about the defect and June 2021, when it announced a recall, was ill-intended and must be punished.
What Are the Do's and Don'ts of CPAP Lawsuit Cases?
So, what are you supposed to do if you have been affected by a faulty CPAP machine? Here are some essential tips to help you get started:
1. Do Keep Your Medical Records and Other Receipts
Whether you have been diagnosed with a health condition that can be linked to CPAP usage or not, this is the right time to start keeping track of your medical records. You may have developed a condition, but the signs and symptoms haven't started showing yet. You will need this proof at some point.
You should also keep all receipts relating to the purchase of your CPAP machine. Whether you bought the machine or it was assigned to you by your primary healthcare provider, you need to keep the records.
Take care of every receipt, including bank records showing when you bought your machine, because that will be proof of how long you have been using it. Don't throw away or displace anything, no matter how useless it may seem to you.
2. Don't Throw Your Machine Away
Although the machine has been recalled, don't throw it away. You need to hold onto it even if you are no longer using it.  If you can prove that your device is indeed faulty and the foam has already degraded, you could claim back hundreds of thousands of dollars in compensation.
You may already be struggling with high medical bills as a result of using the machine, but don't let emotions cloud your judgment and actions. The device may have set you back hundreds or thousands of dollars in medical bills, but all hope isn't lost.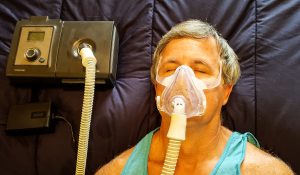 Don't throw it away, and if possible, don't give it back to Philips. See your primary doctor about a replacement but keep the faulty machine safely. It can bring you a lot of money in the long run.
3. Do Hire an Experienced Attorney
You need someone who understands everything about defective medical equipment and personal injury law. Therefore, you need to speak to an experienced attorney in these areas to help you make informed decisions.
The lawyer will assess your situation to establish whether you have a valid claim against Philips Respironics. If they determine that you have a valid claim, you will be guided on the next steps you need to take to file your CPAP lawsuit as fast as possible.
The attorney will help you file your lawsuit and be your voice whenever you cannot represent yourself. They will also fight so hard to help you recover the rightful compensation you deserve.
4. Don't Wait
Every state in the United States has a statute of limitations that may stop you from claiming compensation if you don't file your personal injury lawsuit within the stipulated timeframe.
In most states, you will have two or three years from the date of the incident to file a personal injury lawsuit. It means that if you don't do it within three years, no court will be willing to listen to your CPAP lawsuit after that.
So, in this case, you have two or three years from June 2021 to file your claim. While that may seem like a lot of time, you need to keep in mind that lawsuits are already in motion, and the earlier you file your case, the earlier you will be compensated.
Let Us Help You File Your CPAP Lawsuit Now!!
Have you or your loved one been diagnosed with cancer or any other health complication after using a Philips CPAP machine? If so, you may be entitled to compensation.
Our experienced defective medical equipment attorneys are already helping many people file CPAP lawsuits against Philips Respironics, and we would like you to join our team. Philips must be held responsible for endangering the lives of hundreds of thousands of people who trusted their devices.
We work on a contingency fee basis, meaning you owe us nothing if we don't help you recover compensation. Contact us today for a FREE, no-obligation review of your case by an experienced CPAP lawsuit attorney. We are here for you!