Millions of Americans rely on continuous positive airway pressure (CPAP) machines to remedy their sleep apnea. Without a CPAP machine, patients with obstructive sleep apnea will most likely have their sleep interrupted multiple times every night due to interruptions in their breathing cycle.
But everything isn't okay with some of the CPAP machines already in use. In late June, Philips, one of the leading manufacturers of CPAP machines, announced the recall of some CPAP devices in the U.S.
The manufacturer even advised that patients stop using the CPAP machines in question as part of the recall process.
The company further warned that patients should only continue using the machine if it is a life-sustaining ventilator or if the patient feels that their health would severely suffer if they stopped using the device.
So, what is wrong with the CPAP machines, and why is the company recalling them? Read on to find out everything you need to know about CPAP machine recall.
Why Is Phillips Recalling Some CPAP Machines?
Philips has recalled some of its CPAP machines over the rising concerns that people could inhale cancer-causing substances through the foam embedded in these devices.
The primary purpose of the foam is to reduce the sounds and vibrations usually emitted by the machine while in use. According to Phillips Respironics, the foam is susceptible to breaking down into small particles. When inhaled, these particles can cause both short-term and long-term health concerns.
Phillips has already admitted that it has received reports of patients developing severe headaches, chest pressure, upper airway irritation, and even sinus infection due to constant exposure to the foam.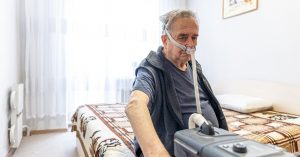 The recall, including the bi-level positive airway pressure (BiPAP) and ventilator devices, has affected approximately 2 million people across the U.S.
The company has agreed to either replace or repair all the affected devices within one year. But in the meantime, patients are being advised to stop using their CPAP machines immediately and look for an alternative option.
Which CPAP Machines Are Being Recalled?
Not all Philips CPAP machines and ventilators are on recall. However, approximately 80% of all the affected devices are CPAP machines, while 20% are ventilators. Most of the affected machines come from Philip's DreamStation line.
A significant number of the recalled devices affect serial numbers of the devices manufactured between 2009 and April 2021. They include;
DreamStation ST, AVAPS.
SystemOne ASV4.
OmniLab Advanced +.
Dorma 400.
Dorma 500.
SystemOne (Q-Series).
Moncontinous Ventilator.
E30 (Emergency use Authorization).
DreamStation ASV.
Some of the ventilators on the recall list include:
Trilogy 100.
Trilogy 200.
A-Series BiPAP A30.
A-Series BiPAP A30.
A-Serioes BiPAP V30 Auto.
Garbin Plus, Aeris, LifeVent.
What Are the Health Risks Associated with Using the Recalled CPAP Machines?
According to health experts, many short-term and long-term health risks are linked to using Philips CPAP machines and ventilators.
The short-term effects of inhaling the PE-PUR foam include things such as mild headache, allergic reactions, respiratory tract irritation, and skin irritation. The respiratory tract irritation could lead to shortness of breath and severe cough.
Some individuals may also experience eye irritation accompanied by nausea and vomiting.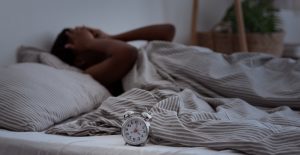 According to the recall, long-term exposure to the foam can increase one's risk of developing asthma, and there may also be carcinogenic effects on some of the critical body organs such as the kidney and liver.
The other potential health risks associated with off-gassing include hypersensitivity, possible toxic effects, inflammation, and a wide range of respiratory issues.
What Is the FDA Doing about the Defective Devices?
Currently, the FDA is working closely with Philips to decide what corrective actions need to be taken to safeguard patients from any further harm. The experts are analyzing various reports on the devices dating as far back as 2009 to establish patterns or other things that may have led to the defects.
Since most of these devices are lifesaving, there is still a need to keep enough of them in supply even though there is a concern over their safety. So, the FDA is also monitoring the demand closely to avoid shortages.
If you think you have had health issues with one of the devices, the FDA recommends that you file a report via the MedWatch Voluntary Reporting Program available to general consumers, health practitioners, and patients.
What Should You Do If You Think Your Device Is Subject to the Recall?
If you think your CPAP machine is subject to recall, the first thing you need to do is visit the official Philips Website to confirm whether or not your specific device is affected.
If you find out that your device needs to be recalled, go ahead and contact your Durable Medical Equipment (DME) supplier so they can officially start the return authorization for your machine.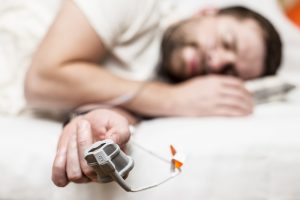 If you cannot contact your DME, feel free to register your device on the Philips official website to begin the process of submitting your claim.
Once you have submitted your claim, you will have to wait for official communication from the manufacturer. Unfortunately, the timeline for when the affected individuals will receive replacement devices is not yet clear at this time.
Can I Sue Philips for Compensation?
The short answer is "yes." If you have used a Philips CPAP machine, BiPAP machine, or ventilator and developed health complications, you may be eligible for compensation.
Some of the injuries you can include in your lawsuit are respiratory problems, cancer, and internal body organ damage.
Attorneys across the country have already started accepting potential clients who have suffered any of the following injuries after using Philips CPAP, BiPAP, or ventilator machines:
Bladder cancer.
Pleural effusion.
Multiple Myeloma.
Lung disease.
Heart failure.
Heart attack.
Breast cancer.
Kidney cancer.
Liver disease.
Severe nose inflammation.
Thyroid cancer.
Brain cancer.
Acute respiratory distress system.
Lymphatic cancer.
Nasal cancer.
Non-Hodgkin lymphoma.
Prostate cancer.
What Damages Can You Recover In a Philips CPAP Machine Lawsuit?
If you or your loved one have been using any of the recalled Philips CPAP machines and developed health issues,  an experienced attorney can seek the following compensation on your behalf;
Past and future medical expenses to treat your health complications.
Wage loss, if any.
Punitive damages, if any.
Past and future pain and suffering that may have resulted from your injuries (both physical and mental).
Other economic losses you may have experienced as a result of your injuries.
Why Should You Consider Filing a Lawsuit?
Attorneys taking Phillips CPAP machine lawsuits will carefully investigate your claim free of charge to determine if you qualify for compensation. However, time to file a claim is limited, and you need to talk to a lawyer as soon as possible.
Philips notes that the potential health risks can have a significant impact on the patient both in the short term and long term. Medical experts warn that the health risks could result in serious injuries and even permanent impairment.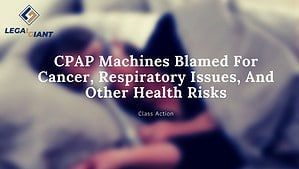 It means that you or your loved one could be permanently injured because of a faulty CPAP, BiPAP, or ventilator machine.  Therefore filing a lawsuit as early as now can help you recover the compensation you deserve to pay for past and future medical bills.
It will also hold Philips accountable for their recklessness that puts you or your loved one at risk of sustaining injuries.
Contact Our CPAP Machine Lawsuit Attorneys Today!
Our experienced mass tort and class action lawyers are already talking to victims about potential lawsuits against Philips.
So, if you have developed any of the above mentioned complications after using Philips CPAP, BiPAP, or Ventilator, our attorneys will be glad to talk to you about your potential CPAP lawsuit against Philips.
Contact us today to see if you qualify. We work on a contingency fee basis, so you don't have to pay anything unless we help you recover damages.