Auto accidents can be quite expensive, time-consuming, and life-threatening. Furthermore, it leaves you with more questions than answers. Who pays for the damage to your car?  Who settles the medical bill?  How much compensation do you deserve? Who takes care of the lost wages?
Unfortunately, when you are involved in an accident, you always tend to forget the most crucial question. Should you hire a car accident attorney?  The answer to this question may vary depending on the severity of the accident.
If the accident was minor and nobody was injured, you may not need to speak to an attorney since you can sort out the minor issues without involving insurance companies.
However, when you start involving insurance companies in the matter, make sure you hire an experienced car accident lawyer to fight on your behalf.
Read on to find out everything you need to know about hiring a car accident attorney.
What Kinds of Car Accidents Cases Don't Need Lawyers?
Not all car accidents require you to hire an experienced attorney to help you handle the matter. In some cases, you may discover that the amount of money you would recover in the case is so small such that hiring an attorney wouldn't make sense. You don't need an attorney in the following circumstances:
If the accident was minor and you only suffered a few bruises and discomfort such as mild whiplash
Your injury did not require expensive tests or a specialist doctor, or
You have completely recovered from injuries suffered just after a few hospital visits.
In such cases, you may not need an attorney to help you with the case. In most cases, such claims will only win you the cost of medical bills plus an extra $500- $2,500. While it's possible that an attorney can negotiate the amount upwards slightly, the difference wouldn't be worth your time.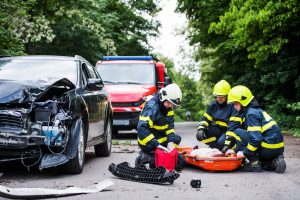 However, even if you think that you only suffered a minor injury, it is still good to seek a free opinion from an attorney before you decide on your next course of action.
Sometimes, if the minor injury required a specialist, therapy, an epidural, or any other special treatment, it could be worth more than what you imagine.
When Should I Hire a Car Accident Attorney?
Typically, you should speak to an attorney before you contact an insurance company, but you can also choose to fight the insurance company on your own. If you are involved in a significant accident and suffer significant injuries, make sure you hire an attorney to advocate for your rights.
Hire an attorney as quickly as possible- preferably on the same day of the accident or a day after. Hiring an attorney earlier will help you beat legal deadlines, preserve evidence, follow up with witnesses, and organize your medical bill reports.
Some of the signs that you need to hire an attorney to handle your case include:
1. You suffered serious injuries
The more serious your injuries are, the more money is at stake, and the more the insurance company will try to play you. Keep in mind that a severe injury doesn't necessarily mean hospitalization or surgery.
A joint injury or a broken bone that requires long-term treatment plus anything that causes severe pain is regarded as a severe injury.
2. You can longer work because of the injury
If you were hurt so badly such that you can no longer attend to your daily work-related duties, you need to hire an attorney who will make sure you are granted the maximum possible compensation.
Some individuals suffer serious injuries in car accidents to the extent of being incapacitated.
An experienced car accident attorney will know how to calculate the amount of compensation you are entitled to depending on a wide range of factors. He/she will ensure that the compensation takes care of any missed work opportunities.
3. An uninsured driver was involved in the accident
If one or more of the parties involved in the crash did not have insurance, be sure to hire a lawyer because the case is complicated. All states require motorists to carry basic liability insurance at all times.
Although most drivers are responsible and comply with the law, a few individuals still drive without insurance cover.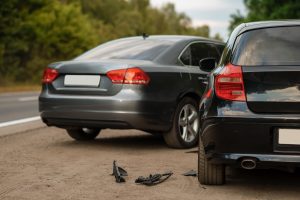 In most cases, your auto insurance will include the uninsured coverage, but that may not be sufficient to cover your damages. In such a case, an attorney will help you to evaluate your options to establish if you should file a civil lawsuit for money damages against the uninsured party.
4. The insurance company is blaming you
Insurance companies use many tactics to avoid paying you.  Therefore, it is not surprising to come across insurance agents who will try to shift the blame on you. They will start saying funny things such as you did not file the claim on time or made your condition worse by failing to seek immediate treatment.
It is their unique way of saying they won't compensate you or will only pay a fraction of what you deserve. In such a case, you need someone who can advocate for your rights and ensure you get what you deserve.
5. Multiple parties were involved in the accident
If the accident involved three or more vehicles, things could be quite complicated because the case involves multiple insurance companies. Typically, the negotiation and settlement period can be prolonged due to multiple lawsuits involved.
Some accidents may even involve property owners, pedestrians, and commercial entities. If you were involved in such an accident and got injured, hire a car accident lawyer and explain the situation to him/her.
The attorney will take over and ensure you get the rightful compensation you deserve from the right people. He/she will also fight to keep your liability to the other parties as low as possible.
 Involved In a Car Accident? Hire an Experienced Car Accident Attorney Now!
Have you been involved in a car accident and want an experienced auto accident attorney that will fight for your rights and ensure you get the rightful compensation you deserve?
Contact us today and let us connect you with an experienced attorney in your area. Our attorneys are dedicated to protecting our clients' rights, and they will do everything possible to ensure you get what you deserve.
Disclaimer: Legal Giant is not a law firm and does not offer legal advice. We connect you with a network of attorneys applicable to your legal needs. The information provided on this site is not legal advice, does not constitute a lawyer referral service, and no attorney-client or confidential relationship is or will be formed by use of the site.