Know About California Disability Before You Apply
California disability is "it's own beast" in that it has a different, more complex system than other states. If you're considering filing a social security disability claim, it is imperative that you get help from a qualified and experienced disability California attorney. The process of filing for is complex, and the Social Security Administration (SSA) rejects most of the initial applications.
Your attorney can file an appeal on your behalf in case your condition is not in the official list of approved medical conditions that the SSA covers.
These conditions include heart conditions, musculoskeletal problems, respiratory illnesses, senses and speech issues, mental disorders, neurological disorders, skin disorders, immune system disorders, kidney disease, digestive tract problems, and cancer among others. To get the full list of conditions that qualify for social security disability, consult "the blue book." It's the impairment listing manual that the SSA uses.
How Applying Works
You can apply for social security disability benefits at the nearest California SSA office, over the phone, or through SSA online. Honestly, online is the way to go here. To help with the process, the SSA offers a Disability Starter Kit. Sadly, the SSA denies over 60% of the applications it receives at this beginning stage because of the massive volume of applications.
So it's a good idea to hire an attorney to assist you in learning about the process and complete all the required paperwork to improve the chances of your initial application being accepted. SSI and SSDI claims take longer than other Social Security claims to process, with the duration being 3-5 months.
You can speed up your case time by gathering relevant documents and information (such as medical evidence of your disability) before you apply. Keep in mind that all documents and forms should be originals or certified copies that you can physically bring or mail to SSA offices. The original will be returned to you once photocopies are made.
Got a Legal Issue? Let Us Help You Find An Attorney Near You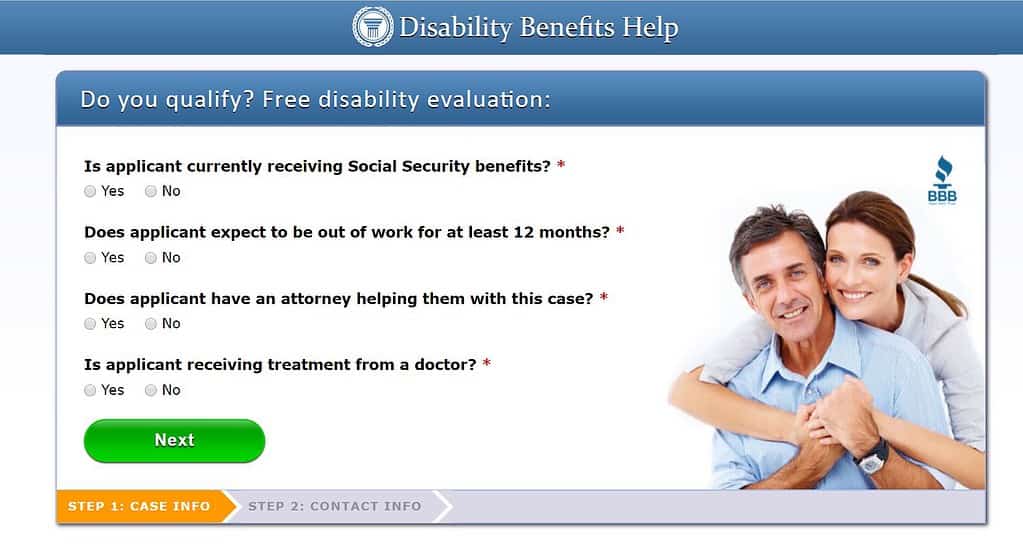 Among the information you need is:
Your full name, proof of age, and social security number
Your employment history
A copy of your federal tax form, e.g. your W-2
A list of medications you are taking and the dosages
The names, phone numbers, and addresses of caseworkers, doctors, clinics, and hospitals you visited, including the dates of your visits
Your medical history from your therapists, doctors, caseworkers, clinics, and hospitals
Any changes in your education, work, daily activities, and medical conditions
Any results from laboratory tests
When You Receive Benefits
Benefits for Social Security Disability kick in on the sixth full month of disability. A disability waiting period commences the first month following the date the SSA establishes your disability status. Benefits for Supplemental Security Income (SSI) are paid for the first full month following the date you file your disability claims or the date your eligibility for SSI is determined.
How to Appeal a Failed Application
Once the SSA reviews your application, it may decide that you fail to meet the California disability benefit qualification. In this case, you may still have options. You have the right to ask the SSA to review your application one more time.
There are numerous built-in appeal levels. Your attorney can assist in the process of appealing the initial decisions. You can make your appeal by completing forms after which the SSA will reach out to you in case they need further information. In some cases, you can appeal anew.
If you are stranded and don't know what to do, contact us today to get professional help from a qualified SSD lawyer near you.