Living with a roommate is a good idea when you cannot afford to pay rent. However, sharing an apartment with someone can sometimes cause problems you were never prepared for.
An example is when your roommate decides to leave the lease agreement early. The big question is, what can I do if my roommate moved out without notice?
If a roommate moves out abruptly and without paying rent, you are likely to go into panic mode. But before you lose it, let's discuss what to do when your roommate moves out and leaves you with a bill.
What are the Obligations of Co-tenants on a Lease?
Two people (or more) become cotenants when they sign a lease agreement. Often, cotenants are jointly and severally legally responsible for rent sharing and meeting the tenancy terms.
This means landlords may ask for total rent from any roommate, and each must keep their end of the bargain in the lease agreement.
So, a cotenant in a monthly tenancy who wishes to move out is responsible for issuing the landlord with appropriate written notice and paying their share of the rent until the notice period ends.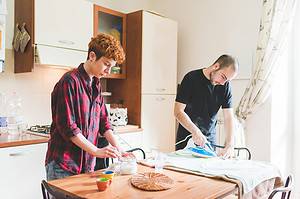 The problem arises when roommates sign a lease, and one of them wants to leave before their term ends. Typically, the roommate departing without notice should ask permission from the landlord to break the lease or assign the remaining lease term to a suitable replacement.
Unfortunately, things don't always go this way. A roommate can opt to breach the lease agreement and move out without paying their bill.
How Much of the Rent Am I Responsible for If my Roommate Leaves?
"My roommate moved out and refuses to pay rent. How much of the rent I'm supposed to pay?" You first need to ask whether your roommate is on the lease to answer this.
A lease is a legally binding contract. That means if your roommate is on the lease, they will still be responsible for paying their share of the rent even after leaving.
Your roommate should continue paying their rent until the end of the lease or until a replacement tenant is found. If it was just the two of you sharing the apartment, you continue paying half of the rent.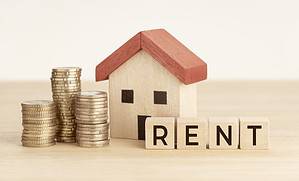 But if you co-sign the lease, you would be jointly and severally liable for rent payments.
So, apart from tenants being liable for the rent, each tenant can be potentially held responsible for the whole rent. This means that your landlord can collect money from either of you.
But if the departed tenant is out of state, it will be hard to collect rent from them. Unfortunately, the burden to pay will entirely fall on you. You can even earn an eviction notice from the landlord if you can't afford to pay the other half of the rent.
Do I Have Legal Recourse in Cases Such as This?
Well, it depends. If you had a legally binding contract that explicitly mentions that your roommate must stay until the end of the lease and pay their rent, then you have legal recourse.
But what if my roommate moved out and refuses to pay rent, and I didn't have a lease agreement?
That's where it gets tricky. Taking legal action could be challenging if your roommate left without notice and they were not on the lease.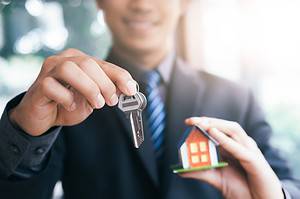 Since there is no binding contract stating they are responsible for payment, your best bet is to find a replacement roommate quickly and inform your landlord about it.
As a lesson, in the future, always sign a roommate agreement when a person is not on the lease. While it's not entirely the same as the lease, it can help the ruling go in your favor if you go to court.
At the very least, signing a roommate agreement will encourage honesty and upfront communication so you will not have to worry about a roommate leaving and refusing to pay rent.
When and What Should I Tell My Landlord?
The next thing you probably want to know is, "Should I tell my landlord that my roommate moved out?" Yes, you should. Be upfront and straightforward with your landlord and tell them that your roommate moved out.
Letting your landlord know about the situation can be risky, though- especially if you are delinquent in paying rent. The landlord can use this situation to evict you.
But if you are a good renter, your landlord might understand your challenging situation and give you a grace period to sort things out or permit you to look for a new roommate.
If they do, use the time well to ensure you don't break your promise.
You may also consider asking the landlord to allow you to get a replacement roommate. Remember, a lease agreement is generally a contract, and negotiating new terms is possible as long the landlord is willing.
When you get a suitable roommate, make a written agreement and have the landlord sign it. If the search for a roommate doesn't succeed, negotiate with the landlord to move to a cheaper rental; that you can comfortably pay for on your own.
You might have to consider breaching the lease if all these options don't work. But issue proper notice to your landlord if you choose to move out.
What Should I Do When My Roommate Moves Out?
Protecting your rights and interests should be a top priority when a roommate moves out before your lease agreement ends. For example, you might consider doing everything possible to recover your former roommate's unpaid rent or damages left behind.
If the roommate gave you notice beforehand, sign a written agreement on how to end their living arrangements. For example, a contract can dictate that the departing roommate:
Will pay a specific amount of rent and utilities.
Will pay for their fair share of damage to the rental unit.
Will offset the rent and damages within a specific timeline
Has given out rights to the rental- including the right to move back in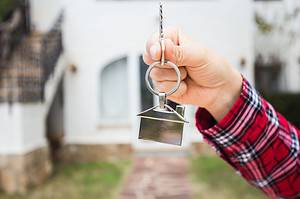 However, if the roommate is gone already and has not to commit paying, suing them might seem more trouble than it's worth. This is especially true if you don't have a forwarding address.
However, suppose your ex-roommate is within the locality and has a source of income. In that case, you can sue them in the small claims court for unpaid rent, damage to the rental unit, unpaid utilities, and your costs of finding a replacement roommate.
Consult a local landlord-tenant attorney if you need assistance handling a roommate's departure.
What Steps Can I Take on the Lease to Prevent this in Advance?
Protecting yourself legally and financially before a roommate backs out on you is very important. You can do this by:
Signing a roommate agreement
Signing an agreement or contract at the beginning of your lease would have been the best option. The contract could have a clause stating what to do if a roommate unexpectedly opted out.
If you don't have this clause in your contract, it's not too late to draft one. The clause will protect you in case this happens again in the future.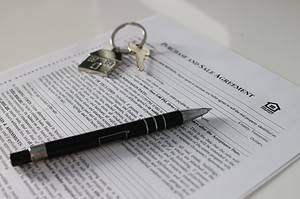 Your contract with your roommate and the landlord should mention:
Length/months of advance notice that a roommate should give the landlord before they move out.
The financial responsibility of the roommate who moves out
Consequences of not meeting their financial responsibilities
Whether the roommate moving out must find a suitable replacement roommate
In short, we have a contract that outlines the procedures and financial obligations of a roommate who is leaving unexpectedly and will soften the blow of this frustrating circumstance.
Being a good tenant
Another method of protecting yourself and your roommate(s) is by being good tenants. A tenant leaving without notice violates the leasing contract because they are breaking it early.
The landlord can use this as grounds for evicting everyone on the premises. There is also a chance that the landlord will take advantage of this opportunity if you are a bad tenant.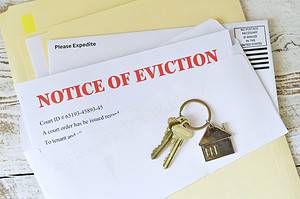 But if you be a good tenant by paying your rent on time, taking care of the property, and not subletting without the landlord's permission, your landlord will be more understanding.
The landlord will also be more willing to help if you get stuck in a difficult situation- like your roommate moving out and not paying rent.
Have Legal Questions About a Roommate Moving Out?
The departure of a roommate who has been helping pay rent can be pretty stressful, especially if it is sudden and unexpected.
Landlords have their costs to cover and expect you to pay rent, but you can try negotiating for a little pardon could help.
If you need help dealing with a non-paying departing cotenant, speak with a local landlord tenant attorney. The partner attorneys at Legal Giant will advocate for you and help you address the potentially costly matter.
Disclaimer: Legal Giant is not a law firm and does not offer legal advice. We connect you with a network of attorneys applicable to your legal needs. The information provided on this site is not legal advice, does not constitute a lawyer referral service, and no attorney-client or confidential relationship is or will be formed by use of the site.