Lennox remains one of the largest manufacturers with a vast history dating back to the 19th century. While it has produced many high-quality consumer products, the company manufactured defective HVAC units in 2007.
Lennox is a trusted brand, making billions of dollars yearly, selling residential and commercial heating, ventilation, and air conditioning equipment and components.
However, the company made a grave mistake by manufacturing evaporator coils using copper tubing, which was vulnerable to corrosion.
The design flaw resulted in refrigerant leakage in the evaporator coils- a flaw that saw Lennox face a class action lawsuit from victims who suffered huge losses from the defective AC systems.
These first victims may have since been compensated. But is it possible to join the Lennox air conditioner class action lawsuit today?
Read this blog post to the end to find the latest information you need to know.
What Did Lennox Do Wrong?
Lennox was named in a 2015 class action lawsuit in federal court accusing the company of selling faulty evaporator coils for air conditioning systems.
In the Thomas v. Lennox Industries Inc. class action lawsuit, plaintiffs argued that Lennox produced HVAC systems comprising the above-mentioned defective coils with copper tubing, which were susceptible to corrosion.
A chemical reaction occurred between the coils and the copper, leading to microscopic tunnels in the product- this allegedly caused the evaporator coils to leak the refrigerant fluid.
The plaintiffs further claimed that Lennox:
Was aware or ought to have known about the faulty coils
Ought to have informed customers of the faulty evaporator coils after realizing the problem
Should have produced evaporator coils with aluminum or copper tubing
Should have replaced the faulty evaporator coils instead of the unit's refrigerant when the evaporator coils leaked
Lennox, unfortunately, denied all claims and allegations made in the class action lawsuit and denied having acted up.
What Kind of Injuries Could Be Caused by This?
In the class action lawsuit against Lennox coil, buyers and owners of the defective Lennox HVAC units claim to have incurred damages resulting from the cost of replacing the units. Most have spent thousands of dollars on replacements, diagnostics and labor, and increased utility costs.
Additionally, refrigerant leaks may have posed the risk of mold, which would further cost them substantial property damage, personal injury, and additional costs related to mold remediation.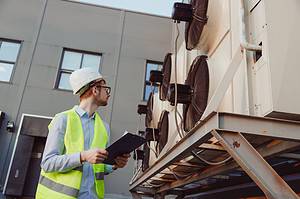 As remediation for these damages, Lennox 2015 agreed to a class action settlement for the claims against them. The settlement benefited people who bought Lennox brand, Armstrong Air brand, Air-Flo brand, Ducane brand, and Concord brand evaporator coils with a warranty between October 2007 and July 2015.
However, although Lennox offered to reimburse the cost of the faulty part under their parts warranty, the warranties exclude shipping costs, increased utility costs, and other costs incurred from the faulty systems.
These added costs can amount to thousands of dollars. So, consumers can still take legal action or join a pending class action lawsuit against the company.
What Does the Settlement Provide?
The settlement offers an Expanded Warranty and Reimbursement Program to class action members who submit a valid and timely Claim Form. The program offers:
A one-off $75 service rebate
A coated aluminum or copper tube replacement coil following a replacement of the original coil
Retroactive reimbursement not exceeding $550 for labor and refrigerant charges for the Original Coil replacement in case the evaporator coil is replaced more than once
Compensation not exceeding $550 for labor and refrigerant costs for every uncoated copper tube coil replaced again after replacing the original coil.
Expanded Warranty and Reimbursement Program benefits necessitate the replacement of an Original Coil due to a coil leak within five years after installation. But this will vary based on individual Settlement Class Members.
How Do I Know If I Am a Settlement Class Member?
To confirm this, you can check the manufacturer's limited warranty. You can also review the manufacturer's extended limited warranty given by Lennox when you bought the HVAC system to know whether the Original Warranty covered the coil.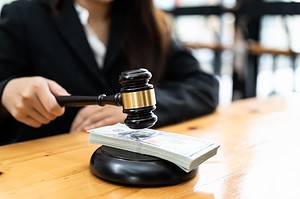 We Help Our Clients with Their Legal Needs by Connecting Them with Skilled Attorneys
Another option would be to check your acquisition or installation receipt to establish whether your date of purchase is covered, and is one of these brands: Lennox, Aire-Flo, Armstrong Air, AirEase, Concord, or Ducane.
What Should I Do Next?
If your Lennox HVAC system is faulty, you may be eligible for a lawsuit against the manufacturer.
Filing a lawsuit is a good way of securing reimbursement for property damage and other injuries resulting from product defects.
Here, you have two options to consider.
You can choose to file your lawsuit or a class action lawsuit against Lennox.
You may also be eligible to join the existing Lennox class action lawsuit 2020 as an additional plaintiff.
Remember that in a class action, selected plaintiffs called Class Representatives take legal action on behalf of others with related claims. The court resolves the issues of the Class Members as a whole.
How Can I Join the Lennox Class Action Lawsuit?
If you opted for a class action lawsuit, you must ask, "how can I join the Lennox class action lawsuit"?
The first thing to do is to file a claim against Lennox International Inc. To do this, you must submit a comprehensive report plus other documentation that proves the issues with your Lennox HVAC system are directly related to the defective evaporator coil.
Once accepted to participate in the litigation, you should obtain documents supporting your HVAC system's diagnosis from a qualified technician and the damages incurred. Also, ensure all documentation you submit has the correct information.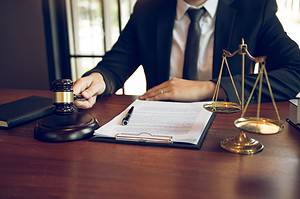 An experienced HVAC attorney can work with you to collect these documents and develop a strong case. Notice that the deadlines for submission of Claim Forms differ by circumstance. You must also be aware of the statute of limitations on such claims in your state.
If you miss the deadlines, you may be unable to recover compensation. That's why having a lawyer on your side is so important.
How Do I Get the Benefits?
To get the benefits under this settlement, you must complete and submit a valid Claim Form to the Settlement Administrator. It would help if you did this before the set deadline to recover compensation under the expanded warranty and Reimbursement Program.
The deadline for submitting a Claim Form for an Original Coil replaced within five years of installation is 60 days from the replacement date.
Once the Claim Form is approved, you will receive a certificate pointing out the benefits you are eligible for under the Expanded Warranty and Reimbursement Program, and with instructions on how to redeem them.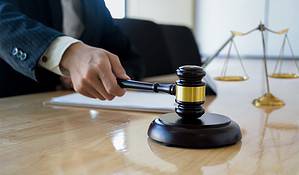 To redeem and obtain these benefits, you must fill and submit follow-up Request for Benefits Forms, while making sure to include information and additional documentation that wasn't contained within the Claim Form.
Note: You can access and submit Claim Forms and Request for Benefits Forms online or download them for printing and submit through U.S Mail.
Get Legal Help Today
If the HVAC unit that you recently installed has failed or had a refrigerant leak because of a defective evaporator coil and you have incurred losses from the same, you may be entitled to compensation.
But this is not the kind of legal action you want to pursue alone. You need the representation of an experienced product liability lawyer to increase your chances of winning a settlement.
To learn more about your legal rights, contact us to schedule a free evaluation of your case today.