Rhode Island is the smallest state in the U.S, but it hosts more than 250,000 people with a disability. Sadly, not everyone qualifies for the disability program the Social Security Administration (SSA) facilitated.
On average, first-time applicants have a 38% chance of being approved for benefits. That means most applicants must go through the appeals process to have their disability application approved.
The good thing is that Rhode Island has a fast turnaround time for granting disability benefits compared to the rest of the country. About 14% of the previously denied applications are approved at the reconsideration phase, while 50% are approved at the appeal hearing.
You may want to know what to do when a disability affects your ability to work. Read on to learn more about Social Security local to Rhode Island and how to qualify for the benefits.
How Do I Qualify for Social Security Benefits in Rhode Island?
Although SSDI is a federal-managed program, all applications are determined by state agencies. Before you apply, beware that the basic qualification requirements remain the same regardless of where you stay. Also, remember that meeting the qualifications does not guarantee you will get the benefits.
In Rhode Island, Social security disability applicants must prove to have a satisfactory work history and have paid into the Social Security tax system. Generally, a person must have worked for ten years before qualifying for disability benefits.
The other requirement is that the disability must be severe enough to affect your ability to work. Generally, people with disabilities cannot keep a job, especially full-time employment.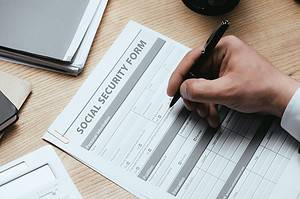 The SSDI thus aims to assist individuals whose disability is severe enough to affect their ability to work for 12 months or more. Before you send your application, check the SSA Blue Book list to ensure your disability is listed.
The Blue Book contains all disabilities considered "severe" and covered various conditions from mental illness to blindness. Your condition could be a physical, cognitive, or developmental disability.
If you are still capable of working, the law protects you against discrimination by your employer. As an employee, you are lawfully entitled to "reasonable accommodations" to assist you in completing your job functions.
How Do I Apply for Social Security Benefits in Rhode Island?
There are three ways of applying for Social Security Disability: in person, over the phone, or online. You submit this application to the Rhode Island Social Security Administration (SSA).
Remember, you must gather documents to prove your disability before applying for benefits. To receive the SSD benefits, be ready to provide the following:
Personal information about you, your spouse, any minor children, your Rhode Island Social Security number, and other details.
The contact of your employer if you are still working
Bank account information where direct deposits will be made if approved
Military records if you served
Medical records concerning your disability
The fastest way is to apply online at SSA.gov. The website can also start or complete the application over the phone.
If you prefer to apply by phone, call the Federal Social Security office at 800-772-1213. You may also apply at one of five Rhode Island Social Security field offices.
What Happens After I Apply for Social Security Benefits on Rhode Island?
The SSA will review your application to ensure you meet the basic eligibility requirements.
If you do, it will send your application to the Rhode Island Disability Determination Services (DDS) office for an in-depth review of your medical condition.
The DDS is the agency responsible for making disability determinations for all SSD and SSI applicants in Rhode Island.
To fulfill their obligation, the DDS will take your medical records and may send you to a doctor of their choice for a consultative examination (C.E).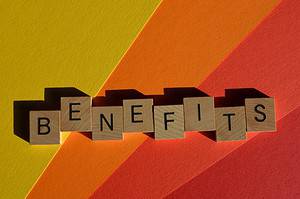 Comply with what the DDS asks of you during the disability determination process, including attending any scheduled appointments.
After collecting all the needed information, they will decide whether you are disabled.
If the DDS approves you for benefits, you will receive a mail informing you how much and when to expect your monthly benefits payments. If your application is rejected, you may prepare to appeal the decision.
Appealing a Denial for Social Security Benefits in Rhode Island
The SSA approves 38% of initial disability applications. That means about 62% of the applications are denied.
But that does not mean you should give up. You can appeal the decision, only that the appeals process will take more time and effort. There are four levels of appeal, and you must complete each step within 60 days of receiving the denial notice.
Level 1: Reconsideration
Reconsideration is the first level of appeals after denial of the initial application. Your application is reviewed by a new representative who was not involved in making the original decision of your case.
Level 2: Disability Hearing
You may request a hearing before an Administrative Law Judge (ALJ) if your reconsideration is denied. Rhode Island only has one Hearing and Appeals Office located in Providence.
You may be required to present more documents to support your claim at the hearing. Some applicants choose to hire a lawyer at this stage.
Level 3: Appeals Council
The Social Security Appeals Council is the third level of appeals. The council can either deny your request or return the case to an ALJ for a second hearing. Submit your claim online via the SSA website.
Level 4: Federal Court Review
The last action you can take if denied at the Appeals Council is to file a lawsuit in a federal district court. Rhode Island's federal district court is located in Providence.
You must speak to an experienced disability lawyer immediately after receiving the first denial for SSD benefits. A lawyer will inform you of your appeal options and help you collect the evidence needed to prove your disability.
Rhode Island SSDI Hearing Wait Times & Average Approval Rate
Rhode Island is part of the Social Security Administration Region 1, headquartered in Boston. Despite having only one hearing office, the state has a relatively high approval rating for disability hearings.
Rhode Island has an approval rate of 50% at the hearing level compared to the national average of 46%.
Additionally, the wait time for appeal hearings in Rhode Island is 11 months, which is shorter than the national average of 18 months.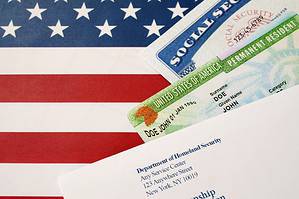 Overall, an applicant has a higher chance of approval in Rhode Island than in other states. But it is essential to have a qualified legal representative like an SSD attorney working on your case.
A study by the Government Accountability Office shows that an applicant represented by a lawyer is three times more likely to be approved than someone who goes through the process alone.
So, hire an experienced SSD lawyer to represent you in your quest for Rhode Island Social Services.
How Do I Contact the Rhode Island Social Security Office Near Me?
Rhode Island has five Social Security Field offices attending to disabled adults. Visit or call the Rhode Island Social Security office near you from the list below for help with SSD.
Any of these field offices can help you file your disability, check your application status, and answer any questions that you may have regarding the application process.
SSA Field Offices in Rhode Island
Physical Address
Phone Number
Providence SSA Office
One Empire Plaza 6th Floor
Providence, RI 2903

(877) 402-0808
Woonsocket SSA Office
2168 Diamond Hill Road
Pavilion Plaza
Woonsocket, RI 2895

(877) 229-3542
Pawtucket SSA Office
4 Pleasant St
Pawtucket, RI 2860

(866) 931-7079
Warwick SSA Office
30 Quaker Lane 1st Floor
Warwick, RI 2886

(866) 964-2038
Newport SSA Office
130 Bellevue Ave 1st Floor
Newport, RI 2840

(866) 253-5607
Get Legal Help Applying for Social Security Benefits in Rhode Island
If you are disabled, you probably know how challenging it is to deal with the SSA. The process of claiming disability benefits is not only lengthy, but it is also tough to meet the qualifications for disability.
An experienced SSD lawyer can determine which documents you need and increase your chances of obtaining the benefits.
Contact an SSD attorney at Legal Giant today to get help with your disability claim in Rhode Island. Our attorneys will give you a free initial consultation to know your legal options.
Disclaimer: Legal Giant is not a law firm and does not offer legal advice. We connect you with a network of attorneys applicable to your legal needs. The information provided on this site is not legal advice, does not constitute a lawyer referral service, and no attorney-client or confidential relationship is or will be formed by use of the site.