Minnesota has more than three million residents. About 21% of these residents, according to the CDC, live with some form of disability.
Some have mobility issues, while others have cognitive problems, hearing disabilities, visual impairment, and the inability to live independently.
Sadly, only 3.4% of the disabled population receives disability insurance benefits from the Social Security Administration (SSA).
If you live in Minnesota, you may wonder what criteria the SSA uses to determine who qualifies for benefits.
This post will discuss everything you need to know about Social Security local to Minnesota and what to do when your application is denied.
How Do I Qualify for Social Security Benefits in Minnesota
Any person in Minnesota who pays into the Social Security program can be eligible for SSDI. The person only needs to have paid into the program for at least five years within the last ten years or have earned sufficient work credits to be eligible for SSDI.
A person must also meet some medical requirements to qualify for SSD benefits, as provided by federal disability law. Generally, a developmental disability, long-term disability, mental illness, or other limiting condition qualifies for SSDI in Minnesota.
To qualify, you must prove that your disability is anticipated to last more than a year or lead to death. However, there are some exceptions.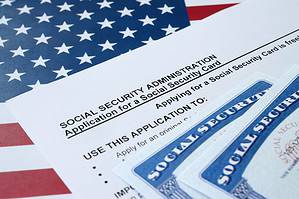 If you can still work under reasonable accommodations, you might not qualify for SSDI. Similarly, SSA will not provide disability insurance for short-term disabilities.
Fortunately, the Minnesota Department of Labor and Industry runs a workers' compensation program for people whose disability resulted from workplace injuries.
Employers are required by law to have workers' compensation insurance to take care of their employees' work-related injuries. So, you can pursue workers' compensation benefits if you don't qualify for SSDI benefits.
How Do I Apply for Social Security Benefits in Minnesota?
There are several ways of applying for Minnesota social services. You can either:
Submit your application in person at an SSA field office near you. The SSA office locator can help you find the nearest Minnesota Social Security office.
Call the toll-free SSA customer service line at (800) 772-1213 to apply by phone. You may also call to schedule an appointment to apply for disability in person at a Minnesota field office.
Complete the SSDI online application on the SSA website. Online application is the fastest and easiest way of applying for SSDI.
When applying, make sure to have your Minnesota Social Security number. Also, remember to compile relevant documents to send along with your application.
What Happens After I Apply for Social Security Benefits in Minnesota?
In Minnesota, the SSA collaborates with the Disability Determination Services (DDS), a division of Minnesota's Department of Employment and Economics Development, to process disability claims.
The SSA provides the funding for Social Security benefits programs while the DDS determines who is eligible.
So, when you apply for disability benefits in Minnesota, the SSA sends your application to the DDS office. The DDS office will request a claims examiner to review your application and the relevant medical evidence that you sent alongside the application.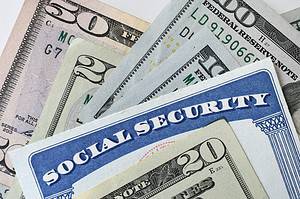 The claims examiner may request more information if needed. They may want you to undergo a medical checkup, usually by an independent doctor.
The physician will write a report detailing your medical problem and how it is impacting your ability to work. The claims examiner will use this information to conclude whether you are disabled.
If DDS approves your application, you will receive a mail notice detailing how much you will receive in monthly benefit payments and when to expect them. If denied, the mail will explain why and tell you your options for appealing the decision.
Appealing a Denial for Social Security Benefits in Minnesota
So many people apply for SSDI benefits in Minnesota. However, only 43.9% of applications get approved at the initial stage.
If your SSD benefits are denied, you have the right to appeal. There are four levels of appeal:
Request for reconsideration
The first appeal is referred to as a Request for Reconsideration. You must submit this form to the SSA within 60 days from the date of your application denial.
It may take up to four months for the reconsideration decision to be finalized. About 11% of disability applications in Minnesota are accepted after reconsideration.
Minnesota disability hearings
You can request a hearing before an administrative law judge (ALJ) following a second denial at the reconsideration.
Contact the Minnesota Office of Hearing Operations (formerly the Office of Disability Adjudication and Review) to schedule a hearing. The hearing stage has a 44% success rate.
Appeals council
Not everyone is approved at the disability hearings. If denied, you can proceed to two more stages.
The first is to ask the Appeals Council to review your case. They can either deny your claim or send it to an ALJ for a new hearing.
Federal court review
This is the last cause of action the Appeals Council denies your request. You file a lawsuit in federal district court.
The SSA Office of Hearing Operations (OHO) can offer any assistance you need in this process but does not offer legal advice. If you have any legal issues, seek the services of a Minnesota disability attorney.
A lawyer's advocacy can help you avoid rejection in the initial stage, so you start receiving your SSDI benefits early.
Remember, it takes up to five months after the approval of your application to start collecting the benefits.
Minnesota SSDI Hearing Wait Times & Average Approval Rate
There's only one hearing office in Minnesota and 11 administrative law judges attending hearings. That means it may take some time before an appeal hearing is scheduled.
The average wait time for an SSD appeal hearing in Minnesota is 12 months. Compared to the national average of 14.8 months, SSDI applicants don't wait too long for their hearing date to receive the final decision.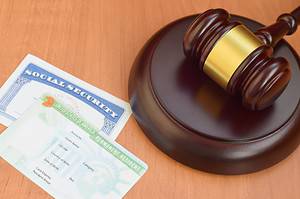 The average approval rate at the hearing in Minnesota is 44%, slightly above the national average of 43%.
Still, there's a high chance of getting a denial during the SSDI hearing. Hiring an experienced Minnesota SSDI lawyer can help increase your chances of success.
How Do I Contact the Minnesota Social Security Office Near Me?
Minnesota Social Security Administration has 17 Social Security Field Offices through which it serves disabled adults in the state.
If you need to apply for SSD benefits, contact your relevant Minnesota Social Security office near you for help. Here is the list of Social Security Field Offices.
Social Security Field Office
Address
Phone Number
Alexandria Office
1103 Broadway Street
Alexandria MN 56308

(320) 762-2454
Austin Office
404 2nd Street Nw
Austin MN 55912

(507) 433-1838
Baxter Office
8331 Brandon Road
Baxter MN 56425

1-800-772-1213
Bemidji Office
2900 Hannah Ave Nw
Bemidji MN 56601

(218) 751-2904
Brooklyn Center Office
3280 Northway Drive
Brooklyn Center MN 55429

1-800-772-1213
Duluth Office
130 W Superior Street
Duluth MN 55802

(218) 727-1193
Bloomington Office
6161 American Blvd W
Bloomington MN 55438

1-800-772-1213
Fairmont Office
456 S State St
Fairmont MN 56031

(507) 235-6617
Fergus Falls Office
1023 W Lincoln Ave
Fergus Falls MN 56537

(218) 739-1025
Hibbing Office
1122 E 25th Street
Hibbing MN 55746

(218) 263-4668
Mankato Office
12 Civic Cntr Plaza
Mankato MN 56001

1-877-457-1734
Marshall Office
507 Jewett Street
Marshall MN 56258

(507) 532-2850
Minneapolis Office
1811 Chicago Ave
Minneapolis MN 55404

1-800-772-1213
Rochester Office
2443 Clare Ln Ne
Rochester MN 55906

1-877-405-3631
Saint Cloud Office
3800 Veterans Drive
Saint Cloud MN 56303

1-800-772-1213
St. Paul Office
190 5th St E Ste 800
St Paul MN 55101

1-800-772-1213
Winona Office
53 E Third St
Winona MN 55987

(507) 452-3460
Get Legal Help Applying for Social Security Benefits in Minnesota
The Social Security Disability application process is not at all easy. It can be confusing and overwhelming, primarily when dealing with a disabling illness.
An experienced SSD lawyer can guide you through the application process and represent you at the hearing to give you the best chance of getting the benefits you deserve.
Contact an attorney at Legal Giant today to help with your SSD claim in Minnesota. We offer a free initial consultation, and you won't have to pay anything unless we win your case.
Disclaimer: Legal Giant is not a law firm and does not offer legal advice. We connect you with a network of attorneys applicable to your legal needs. The information provided on this site is not legal advice, does not constitute a lawyer referral service, and no attorney-client or confidential relationship is or will be formed by use of the site.