The truth is that Alaska has plenty of disabled individuals living in the Last Frontier. In fact, at least one in every four adults in the state has an illness or disability that could easily qualify them for Social Security Disability Benefits.
Independent living, mobility, vision, hearing, self-care, and cognition are some of the leading disability-related issues for SSDI recipients in the state.
The primary purpose of SSDI payments is to help foot the cost of living for individuals with permanent disabilities that have made it impossible for them to work and earn a living. Here is everything you need to know about Social Security Local to Alaska.
How to Qualify for Social Security in Alaska
If you live in Alaska and wish to qualify for social security disability benefits, you must prove that you are medically eligible for financial help. To do this, you need to provide proof of a disability as part of your SSDI claim.
Letters from your primary healthcare provider, medical records, medical bills, and other forms of documentation must accompany your application.
You must also prove that you have paid a reasonable amount of Social Security taxes. Typically, you need at least 40 credits to be considered as having paid sufficient amounts of taxes to collect SSDI. Furthermore, you must have earned at least half of those credits in the past decade.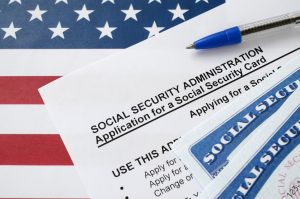 Sometimes, it helps to hire an experienced social security lawyer to guide you through the process and ensure that your application is as strong as possible.
Fortunately, you must not be disabled to claim SSDI. If you have genuine reasons that could prevent you from holding gainful employment, you can still qualify despite adequate accommodation at your workplace.
If you can fully demonstrate that you have a significantly low Residual Functional Capacity (RFC) because of your disability, you will likely be approved for social security benefits in Alaska.
Alaska Social Security Administration Offices
Anchorage
1-866-772-3081
5201 Tongass Ave, Suite 401
Ketchikan
1-877-483-0689
333 Commerce St, Suite 1008
Juneau
1-800-478-7124
3101 Penland Pkwy, Suite 258
Mat-Su Valley
1-907-373-2628
895 Commerce Blvd, Suite 1005
Palmer
1-800-772-1213
1410 W Benson Blvd, Suite 501A
Disability Approval Process in Alaska
Once Social Security determines that you meet the basic eligibility criteria for SSDI or SSI, the agency forwards your information to Alaska's Disability Determination Services (DDS). The DDS is responsible for conducting disability evaluations and issuing disability determinations on behalf of the Social Security Administration.
During the disability evaluation process, a medical consultant will review your complete medical records to assess the severity of your disabling condition and how it impacts your ability to work.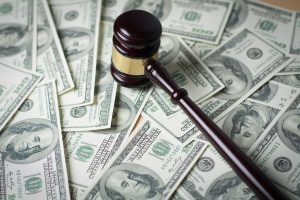 If additional information is needed, the DDS may schedule you for a consultative examination with a doctor of their choosing.
After the DDS has all the information they need, they will decide whether or not you are disabled according to Social Security guidelines. If they find that you are not disabled, your claim will be denied, and you will have to file an appeal if you want to continue pursuing your benefits.
Appealing a Denied Claim in Alaska
If your initial SSDI/SSI claim is denied, you can appeal the decision. The appeals process in Alaska starts with a request for reconsideration.
To request reconsideration, you must submit a written request within 60 days of receiving your denial notice. Your request must include any new evidence or information not previously submitted with your initial claim.
Once the DDS receives your request for reconsideration, they will review your file and make a decision. If they deny your claim again, you can request a hearing before an administrative law judge.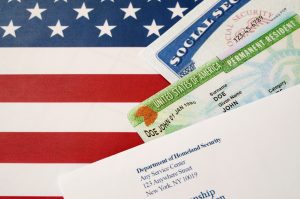 At the hearing, you will have the opportunity to present testimony and evidence supporting your claim. An attorney representing the Social Security Administration will also be present and will have the opportunity to question you and any witnesses you bring with you.
After the hearing, the administrative law judge will issue a decision. If the judge denies your claim, you can request a Social Security Appeals Council review. If the council denies your claim, you can file a civil suit in federal district court.
Alaska Social Security Disability Benefits
If you are approved for SSDI in Alaska, you can expect to receive a monthly check that will help cover the cost of your disability-related expenses. The average monthly benefit payment in 2020 was $1,197. However, your actual payment may be higher or lower depending on your work history and earnings.
You may also be eligible for Medicare coverage 24 months after you begin receiving SSDI benefits.
Alaska Supplemental Security Income (SSI) Payments
If you are not eligible for SSDI because you have not worked long enough or paid enough taxes, you may still be able to collect Supplemental Security Income (SSI). To qualify, you must be blind, disabled, or 65 years of age or older and have limited income and resources.
In Alaska, the maximum monthly SSI payment in 2020 was $771 for an individual and $1,157 for a couple. Your actual payment may be lower depending on your income and living situation.
If you are approved for SSI, you will also be eligible for Medicaid coverage.
Hiring an Attorney in Alaska
While you are not required to have an attorney represent you during the disability claims process, it is often in your best interest to do so. An attorney who is familiar with the Social Security disability system will be able to help you navigate the complex claims process and give you the best chance of obtaining the benefits you are entitled to.
If you decide to hire an attorney, make sure that you choose one who is experienced in handling Social Security disability cases. You can ask friends or family for recommendations or check with the Alaska Bar Association for a list of qualified attorneys in your area.
You should also make sure that you are comfortable with the attorney you choose. You should feel free to ask questions about their experience and qualifications and be able to discuss your case with them freely.
It is important to note that you will be responsible for paying your attorney's fees. However, most disability attorneys work on a contingency basis, which means they only get paid if you are approved for benefits. If you are approved, the Social Security Administration will deduct a percentage of your back pay from your benefits award and send it to your attorney.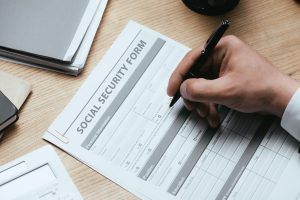 The standard fee is 25% of your back pay, but it can be higher or lower depending on the circumstances of your case.
You can also represent yourself during the disability claims process. However, it is important to note that the process is complex, and you may have a better chance of being approved for benefits if you have an experienced attorney on your side.
If you decide to represent yourself, the Social Security Administration has a number of resources that can help you navigate the claims process. The SSA's website provides general information about the disability claims process as well as specific instructions for completing the necessary forms.
You can also contact your local Social Security office for help. A representative can answer general questions about the claims process and help you get started with your application.
Legal Giant Can Help You
At Legal Giant, we have a team of experienced disability attorneys who can help you with every step of the claims process.
We will help you gather the necessary evidence to support your claim and ensure that your application is complete and accurate. We will also represent you during any hearings or appeals.
If you are ready to get started, contact us today to schedule a free consultation. We will review your case and let you know if we can help you get the benefits you deserve.