So, you have already made up your mind that there is no other alternative to your marriage woes but divorce. While it may be so devastating and stressful to accept the fact that your marriage is over, you need to recollect yourself and prepare for the battle ahead.
Keep in mind that divorce is a massive step in your life, and how you handle it may have a long-lasting impact on your future. No matter how you feel, it is always wise to seek the services of an experienced divorce lawyer who will guide you through the entire process and fight for your rights.
When hiring a divorce lawyer, you want to gather as much information in your first meeting as possible to help you make an informed decision.  Since the first consultation will most likely be free, you've got nothing to lose.
All you have to do is prepare yourself with as many questions as possible to ask your divorce lawyer.  Below are some of the critical questions that shouldn't miss to include on your list.
Question #1: What Is Your Approach?
Each divorce lawyer you approach should give you a unique answer to this question. Not all lawyers focus on family law. Even those who deal with family law don't approach divorce cases the same way, especially where kids and assets are involved.
The divorce process may be the same in terms of paperwork, but your attorney's approach to the process may differ. This is an open-ended question that will give you an insight into some of the strategies that the attorney may employ in your case.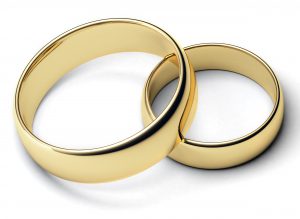 Some divorce lawyers will run to court for every little thing that comes up during the divorce process. If that doesn't feel right with you, be sure to ask them how often they file motions during the process.
If you anticipate a heated child custody battle, a big argument over division of property, or any other thing, ask your divorce lawyer how they helped their past clients reach an acceptable outcome when they found themselves in such situations.
Question #2: Who Will Be Working on My Case?
Don't assume that the attorney will handle everything about your divorce case. In most cases, paralegals work on research, create case documents, and even handle part of the legal process on behalf of the divorce lawyer. You need to know if you are okay with this approach.
No matter the typical workflow in the attorney's office, he/she should be able to handle all the critical parts of the work and supervise everyone else helping with the case. It may be a red flag if a paralegal handles the entire process.
Your attorney or a specific attorney within that office designated for court appearances should be the one appearing in court for you or with you. In some cases, the attorney may send his/her close associate or partner. Still, all the big court dates must be attended by your divorce lawyer in person.
Question #3: Ask the Divorce Lawyer How Long He/She Has Practiced?
If you are dealing with a child custody dispute or substantial assets, you must hire an experienced divorce lawyer. Be sure to ask him/her how long they have practiced family law in your state and how many divorce cases they have handled.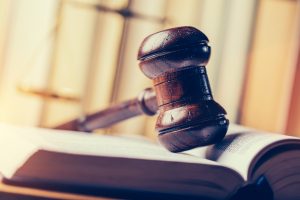 Furthermore, you should find out how many of these cases led to a court trial to determine the attorney's courtroom experience.  It is critical to work with someone who is comfortable in front of a judge and has been successful before.
Question #4: Do You Know My Spouse?
If your divorce lawyer is associated with your spouse, it could be a big problem regardless of how the attorney feels about him/her. Our personal feelings or knowledge of another individual tend to get in the way of our unique ability to perform certain tasks without bias.
Therefore, don't make the mistake of hiring someone who knows your spouse or has any connection with him/her.
Question #5: Will I Be Able to Monitor My Case?
Today, many attorneys are incorporating technology into their practices to provide their clients with a smooth experience. Working with a tech-savvy attorney who lets you monitor everything is a big bonus for you because it makes the entire process transparent.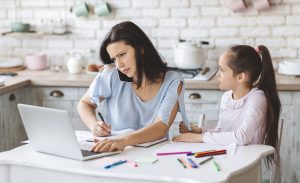 Advanced attorney technologies such as MyCase, Clio, or any other case management software provide you with a visual representation of your case and a platform where you can follow along each step.
You can also use the platform to review your filed documents, message your attorney and track the status of your case in real-time.
Question #6: What Should I Not Tell My Ex-Spouse?
Typically, you should avoid discussing your divorce case with third parties, including your immediate family members and ex-spouse.  This is to make sure you have the best chance of getting the outcome you desire.
You can talk to your ex-partner about general things such as "my divorce lawyer will be in touch with you soon," but don't discuss the specifics of your case. For instance, don't utter statements such as "we are filing for full custody and half of your wealth."
Your attorney should inform you that any communication you have with your ex-spouse may be used against you in court. Do not start any form of conflict with your ex-spouse or use your children as a bargaining chip.
A good divorce attorney will help guide your interaction with your ex-partner and let you know when to cut contact for the good of your case. If you are planning to file for a refraining order, don't inform your partner in advance. Typically, your attorney should be to handle the order of protection and divorce concurrently.
Question #7: How Much Will You Charge Me?
Finally, don't forget to ask about the attorney fees. You may be charged an hourly rate, retainer, or a flat fee. The divorce lawyer should be completely transparent about how they charge their clients even if he/she cannot tell how long it will take to conclude your case.

As mentioned earlier, the initial consultation will most likely be free, and it is typically a 30-minute phone call or a one hour face-to-face session. In some cases, paralegals will handle a significant part of your case, which should lead to a slightly lower hourly rate.
Find the Right Divorce Lawyer for You
Going through a divorce can be stressful, and selecting the right divorce lawyer to help you through the process can be quite challenging. You want to hire someone whom you can trust and believe their advice.
At Legal Giant, we understand the challenges you are going through, and we are here to help you. Our team of experienced divorce attorneys is always ready to listen to you and offer professional legal advice you can trust.
Contact us today to schedule your FREE initial consultation.