Long Term Disability Lawyer
The benefits from disability insurance can be short term or long term. Most employees receive disability insurance along with life, health, vision, and dental insurance coverage.
When an employee is no longer able to work due to disability, you need to seek the guidance of a long term disability attorney to help you review your disability insurance options. Short-term disability benefits are typically available for 30 to 180 days depending on the policy terms.
If the employee is still disabled after the maximum period for receiving short-term benefits, they should apply for long terms benefits immediately. Many employees mistakenly assume that their short-term disability benefits will automatically switch to long-term benefits. But in reality, the employee needs to apply for long-term disability benefits.
Long Term Disability Claim
If you become disabled and can no longer work, you may be able to file a long-term disability claim with the Social Security Administration. There are many different types of long-term disabilities, and each one has its own set of qualifications and requirements.
The most common type of long-term disability is illness or injury-related. To qualify for benefits, you must be under the care of a doctor, and you must suffer from an illness or injury that prevents you from performing any job in the current marketplace.
Generally speaking, most long-term disability claims fall into one of two categories: mental or physical. These are not official categories with specific names, but provide a useful way to understand the definition of "long-term disability."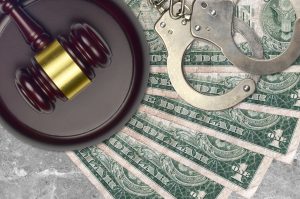 Mental disabilities can include conditions such as anxiety, depression, and bipolar disorder. Physical disabilities can include conditions such as paralysis, blindness, and amputation.
If you have a long-term disability, it is important to file a claim as soon as possible. The sooner you file your claim, the sooner you will be able to start receiving benefits.
The process of filing a long-term disability claim can be complicated, and it is important to have an experienced long term disability lawyer on your side every step of the way.
Got a Legal Issue? Let Us Help You Find An Attorney Near You
How To Qualify For Social Security Disability Benefit
Here are the relevant guidelines that will enable you to qualify for long-term disability benefits
1. Ask your employer for an application
Your human resources department should provide you with a claim for long-term disability benefits and guide you through the process of filling out the form. You should also spend your time to go through the document to understand what it demands appropriately.
However, there are cases where the employer fails to provide application materials. If so, you can obtain the form for the insurer. Searching for the name of the insurer and add "long-term disability application" to the search terms will often bring up links to the application material.
2. Complete the employee's statement and submit it
In the application, you're required to complete the section that's usually titled Employee's Statement. The requirements of this statement may vary from one insurer to another. However, the information disclosed in this section include:
Name
Date of birth
Social security number
Phone number
Address
Family members
Employer
Occupation
Work history
Education history
Day of illness or injury
The last time worked
Reason for disability
The contact information of all your medical care providers
Prescribed medications
Additional income streams
In addition to this information, you may need to submit a signed authorization that allows the insurer to obtain your medical records.
3. Acquire your employer's statement
Your employer completes the Employer's Statement section of the application. They provide information, such as the date you were hired, earnings, the effective date of insurance coverage, and occupation title among other details.
4. Obtain a statement from your doctor
The doctor's statement outlines information about your illness or injury: diagnosis, signs, symptoms, causes, treatment types, treatment dates, referrals and an estimate of physical and mental limitations resulting from your illness or injury.
It's a good idea to take this form to your attending doctor and having them fill it in person to ensure that the paper is not misplaced and that the doctor doesn't forget to fill the form.
5. Submitting other evidence supporting your disability claim
Your claim administrator may not gather all the required documents for your application. Submit any medical tests and results that may help your long-term disability claim. This may shorten the waiting period for the determination of your claim validity and improve your chances of approval.
Contact a Qualified Long Term Disability Lawyer
If your employer denies your claim for long-term disability benefits, contact a qualified and experienced long term disability lawyer. Many lawyers offer a free consultation for short and long-term disability claims. It is imperative that you appeal the denial of disability insurance benefits promptly lest you forfeit the claim.