Deciding to divorce your marriage partner is never an easy thing to do. You have most likely spent a significant part of your life investing in the marriage emotionally and financially. Leaving everything behind and walking away as if nothing has happened can be quite difficult.
This is the primary reason why some individuals consider a legal separation. While most people tend to use these two terms interchangeably to mean the same thing, they have different legal significance in many jurisdictions.
Before you move to court, it is critical to understand precisely what you want to file for and the impact it will have on your life moving forward.  Therefore, it is crucial to understand the distinction between legal separation and divorce.
Read this post to find out everything you need to know.
Understanding Legal Separation
Before defining what legal separation is, let us start by understanding what conventional "separation" in marriage means. In simple terms, "separation" means living apart. You don't need to file court papers because the law doesn't make it mandatory to live with your partner.
However, separating from your legal spouse may affect some of your rights. Before you separate, speak to an experienced family lawyer who will assess your situation and advice you accordingly.
If you decide to proceed with the separation, you will need to make arrangements for child custody, child support, and bills payment. You will need a neutral third party or a separation lawyer to help you and your spouse reach an agreement in such cases.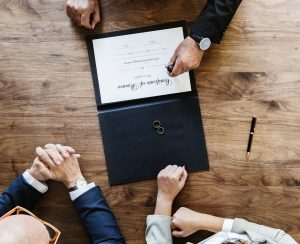 So, what is a legal separation?  Unlike normal separation that we have discussed above, legal separation refers to a court order that clearly outlines the rights and duties of a couple while they are still legally married but living apart.
It is quite different from a divorce because once you divorce your spouse, you are no longer married. Although legal separation is uncommon, it can be the perfect option in situations where spouses want to take time to walk through any financial or personal issues affecting their marriage.
To obtain a legal separation status in states that allow it, you must file a petition in court.  It is only treated as a legal status and doesn't serve as your first step towards getting a divorce.
What Is The Difference Between Legal Separation and Divorce?
There are fundamental differences that exist between legal separation and divorce. The most basic difference between the two is that you remain legally married in legal separation. Your marriage isn't dissolved.
The other differences include:
1. Making decisions together
Your spouse is most likely your next of kin. The distinction between legal separation and divorce is that when you are legally separated, your partner remains your next of kin and can still make financial and medical decisions on your behalf.
It means that your spouse still carries the power of critical decision making that can affect you and the entire family. This can only change when your marriage is legally terminated.
We Help Our Clients with Their Legal Needs by Connecting Them with Skilled Attorneys
2. Property rights
Legal separation provides both spouses with an option of retaining the rights to the marital property/wealth, but divorce doesn't.  It means that if you opt for legal separation, each one of you can still access the marital property upon the other partner's death.
However, divorce ends such rights, and the marital property is usually divided depending on each couple's current situation and their relation to the marital property in question.
3. Chance for reconciliation
Since couples remain married in a legal separation, there is still a chance for them to reconcile and forget their differences. Typically, separation might be temporary, but divorce is permanent.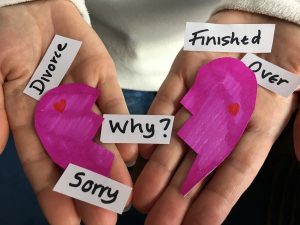 The separation period allows the couples to reflect and think about their decision and how it will affect their family, especially children. During this period, one spouse may reach out to the other with a change of mind.
4. Debts and liabilities
In a legal separation, nothing is divided. One spouse may still be responsible for the other couple's debt and other liabilities.
However, in divorce, all debts and other liabilities are handled during the divorce process so that each couple can focus on repaying their debts. Since you are living separate lives, no one can be responsible for the debt or liabilities of the other party.
5. Social benefits such as healthcare
During a legal separation, each spouse can still retain joint healthcare coverage and other social security benefits such as pension insurance, retirement, and unemployment insurance.
Keep in mind that social security is critical, especially in old age, since it helps protect seniors from the ups and downs of retirement life.
Such benefits will remain intact when the couple go for a legal separation but terminate when you choose to divorce.
What Are Some of the Downsides of Legal Separation?
While legal separation offers you a lot of pros over divorce, there are a few downsides you need to consider as well. You shouldn't just enter into legal separation because it sounds like a good alternative to divorce.
Some of the cons of legal separation include:
The process can be emotionally taxing, and can be difficult to establish whether both of you are committed to resolving your differences or just bidding time as you wait for a divorce.
There are costs to consider because you must involve an experienced family attorney every step of the way.
Some states prevent anyone who is legally separated from entering into a new relationship. It can make things more difficult, especially if it was a way of testing for divorce.
Joint accounts may become susceptible to one spouse during this time because you are still married. In some cases, it could lead to loss of shared money and investment as the other spouse plans for divorce.
Some insurance companies won't extend coverage to separated couples.
Do I Need a Separation Lawyer to Guide Me Through Legal Separation?
Both divorce and legal separation can be viable options when you are dealing with a failing marriage. However, before you decide which option to go for, you need to speak to an experienced family lawyer who will evaluate your case and advise you accordingly.
At Legal Giant, we understand how difficult it can be to walk away from your marriage and want to help you make an informed decision.
Contact us today to speak to one of our family lawyer who will take the time to guide you and make you feel comfortable with the decision you make.