It is no secret that the opioid lawsuits filed in different parts of the United States have resulted in massive compensation packages.  One of the companies that have been hit hard by the lawsuits is Johnson & Johnson.
In a move to save itself, Johnson & Johnson announced that it would contribute an additional $1 billion to a potential settlement of over 3,000 opioid cases filed against it and other companies that played a critical role in fueling the U.S opioid epidemic.
The $1billion payment proposal will raise the company's total payment to approximately $5 billion.
The $5billion compensation is part of the original $48 billion opioid settlement framework proposed in 2019 by at least four states.
The $5Billion Settlement Proposal
The New Jersey-based drug manufacturer had agreed in October 2020 to a $4 billion settlement framework negotiated by a group of state attorney generals.
The proposal also called for drug distributors Cardinal Health, AmerisourceBergen, and McKesson Corp to pay a combined $18 billion in opioid settlement. However, some states and local governments opposed the framework demanding higher compensation.
Negotiations have been going on since then, and the compensation amounts have been shifting quite often.
In an official statement released to journalists, Johnson &Johnson said that the additional $1billion it was paying out reflected the continued negotiations, and it was hopeful a final deal could be struck soon.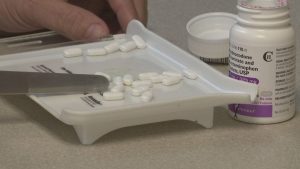 Some of the opioid attorneys representing different local governments and cities said that they were delighted with Johnson & Johnson for agreeing to resolve the cases and hoped other companies defending numerous opioid litigations filed against them would follow the same direction.
More than 3,000 opioid lawsuits have been filed nationally by states, counties, cities, local governments, and individual victims. The plaintiffs are seeking to hold opioid drug manufacturers responsible for fueling the U.S opioid epidemic.
The Role of Drug Manufacturers and Distributors in the Catastrophic Opioid Crisis
The lawsuits filed in different parts of the country generally accuse drug manufacturers such as Johnson & Johnson of deceptively marketing opioid painkillers as a safer option when they knew the risk of addiction.
They also accuse drug distributors of ignoring glaring red flags, indicating that opioid painkillers were being diverted to non-patients.
While most of the complainants deny any wrongdoing, various courts across the country have ruled most of the cases in favor of plaintiffs awarding massive compensation to states, counties, local governments, and individual victims.
Although Johnson & Johnson's decision to settle the over 3,000 cases seems extraordinary given their opioid litigation strategy, it comes when the company is fighting to overturn a $465 million verdict. The judgment was passed by an Oklahoma court in what remains the only opioid case that reached the trial stage.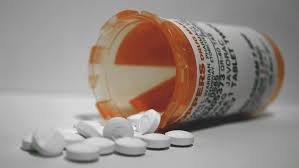 However, the drugmaker insists that the proposed settlement isn't admission for liability or wrongdoing, and its attorneys will continue to do everything possible to defend any opioid litigation that the final agreement doesn't resolve.
Have You or Your Loved One Been Affected By Opioid Painkillers? We Can Help You!
Have you or your loved one fallen victim to opioid painkillers? Are you stranded and don't know what to do to receive justice and the rightful compensation you deserve?
Legal Giant is here to hold your hand and guide you through the process of joining one of the opioid lawsuits in the country.
Our team of experienced opioid lawsuit attorneys will evaluate your case and advise you accordingly. We understand the pain you are going through, and we are here to help you. We are ready to fight for your rights and help you get the rightful compensation you or your loved one deserves.
Contact us today to schedule an initial consultation and FREE case review!