Reporting a car accident is one of the most critical steps after a collision.
For starters, Indiana law mandates that drivers who are involved in some accidents file a report to the relevant authorities.
Additionally, a vehicle accident report may be essential for documenting the facts and verifiable evidence of your collision.
This document may be crucial for determining who is at fault and what legal options you have. Because of this, it is virtually to your advantage to file a police report after a collision in Indiana, regardless of how minor the crash may seem.
So, how do you report a car accident in Fort Wayne, Indiana?
Read on to understand the process and penalties for failing to adhere to accident reporting requirements.
What Is an Accident Report?
An accident report is critical when filing car accident claims. It is a police report detailing your accident. When applicable, an Indiana accident report will comprise the following:
Names and addresses of all involved motorists
License plate numbers and details of the involved vehicles
Names and contact addresses of witnesses
Time and location of the accident
A description of the occurrence, witness accounts, the causes of the collision, and any other relevant information could also be included.
When Must I File a Report?
As per Indiana law, anybody involved in a vehicle collision should dial 911 or report the incident to the police. It would be best if you did this as quickly as possible after the accident.
You also get in touch with the police under other circumstances, as Indiana laws mandate. These circumstances include when:
A person was hurt or killed in the accident
Property damage exceeds $1,000
Your insurer requests the report
The incident happened in a city that mandates a report.
There may be repercussions if law enforcement is not contacted in these circumstances.
How to Report an Indiana Car Accident
If police officers were not summoned to the scene of the accident, you could report the collision directly to the Indiana Bureau of Motor Vehicles (BMV).
You could call the local police department or a county sheriff if the accident occurred outside the city's borders. The BMV must receive this accident report within ten days of the incident, per Indiana law.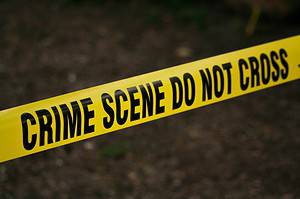 If you need help finding or filling out the report, call your local police enforcement or the BMV at 888-692-6841.
It's crucial to know that even if the other motorist requests you not to file a report and offers to pay for your damages out-of-pocket, you are still required by law to report the accident to the state if there were any injuries, fatalities, or property damage over $1,000.
Duties of Motorists in Indiana After a Wreck
Indiana law clearly outlines some duties and obligations that all drivers must adhere to if they are involved in an accident and comply with accident reporting guidelines.
You are required to:
Stop the car immediately at the scene of the accident or at a safe distance.
Wait at the scene of the collision until you've provided your contact information and other relevant details to the police or other parties involved in the crash.
Offer appropriate assistance to those hurt or confined in their vehicle.
The whole list of motorist obligations is included in Indiana Statute 9-26.
How Can an Accident Report Help Your Personal Injury Claim?
A car accident report is essential for various reasons. Firstly, you may have been injured, so you must recall the exact time of the collision and the nature of your injuries.
A copy of the accident report can help you remember whatever you would have forgotten due to shock or the loss of consciousness.
We Help Our Clients with Their Legal Needs by Connecting Them with Skilled Attorneys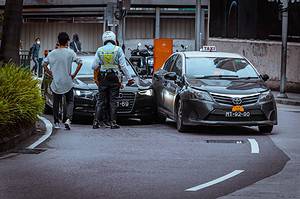 A car accident report also proves that the accident occurred as you claimed. Insurance companies can assert that you were at fault for the accident. The report could be an option if you don't have evidence that you weren't to blame.
Additionally, giving a copy to your car accident attorney in Fort Wayne will enable them to evaluate your options.
Penalties for Failing to Report a Crash
Failure to report a car accident in Indiana counts as a Class B misdemeanor, resulting in up to $500 in fines, 60 days in prison, or the suspension or revocation of your license.
However, the following circumstances might worsen the charges and increase the potential penalties:
Bodily injury- If another individual was injured in the collision, it is a Class A misdemeanor.
Severe physical injury- A Level 6 felony charge may be brought against anybody who fails to report an accident that results in significant bodily injury.
A second offense- Failure to report a second incident within five years attracts a Level 6 felony charge.
Death or severe injuries- Failure to file a report after an accident that leaves another person dead or seriously injured is a Level 4 felony.
Drunk driving- A Level 3 felony prosecution may be brought against an intoxicated individual if they purposefully or deliberately fail to stop or report an accident that results in significant physical harm, catastrophic harm, or death.
In Indiana, leaving the scene of an accident without filing a report is considered a hit-and-run offense.
How To Request a Copy of Your Indiana Accident Report
Maybe you recently reported your car accident as required and are wondering how to access a copy of the accident report. Indiana has several options, but you should expect to pay a small fee to obtain a copy.
Remember that if you have a lawyer, they can work towards obtaining a copy of the report, so you don't have to.
Online
The Indiana State Police website is the best place to start if you want to request your report online. The BuyCrash website allows you to purchase a copy of your Indiana accident report.
Police reports from numerous regional police agencies are also available on this website, including those from the Noblesville Police Department, the Indianapolis Metropolitan Police, the City of Carmel Police Department, the Westfield Police Department, and other regional agencies in Hamilton County, Marion County, and the nearby areas.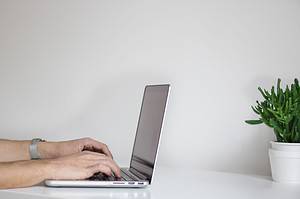 You may obtain a report from the BuyCrash website's search engine by searching using your report number, last name, accident date, last name, and address.
After searching, a list of all accidents you've been in should appear. Once you've found your accident, you'll need to log in or register to buy a copy of the report.
In Person
If you wish to acquire a duplicate of your accident report in person, you may go to 374 Meridian Park Lane, Greenwood, Indiana 46142. You can visit their office if a police department files your accident report.
By phone
Lastly, you may call 317-215-8300 to obtain a car accident report from the state police. If a local police department wrote the report, you could contact that office to learn more about how to obtain a copy.
5 Tips for Reporting a Car Accident
Here are some valuable pointers to have in mind as you prepare to submit a car accident report with police officers and an insurance company:
Only provide details you are certain about, such as the time and location of the crash.
Don't make assumptions or try to approximate details of the accident.
You should never accept responsibility, apologize, or admit fault for the collision, regardless of whether you believe you may have caused the accident.
Never estimate the severity of your injuries when reporting the accident. Instead, go to the hospital so a doctor can fully assess your injuries from the collision.
Hire an experienced car accident attorney in Fort Wayne to ensure all liable parties are held accountable for your injuries in a car accident and receive outstanding counsel when you proceed with your claim.
Following these recommendations when reporting a collision, you may safeguard your rights and future claim.
Get Superior Representation for Your Auto Crash Claim
If you were involved in a car accident and need clear legal advice regarding your potential claim, we can help.
At Legal Giant, we partner with the best car accident attorney in Fort Wayne, Indiana, who will review your case and explain your options for pursuing compensation.
We offer a free initial consultation to answer your questions and review your options. Contact us to find out how our partner attorneys can make a difference in your car accident claim and financial recovery.