After almost 35 years since the last contaminated water supply was shut down, individuals affected by Camp Lejeune water contamination can finally file a claim for damages.
The statute of repose in North Carolina previously prevented affected persons at Camp Lejeune from seeking justice.
However, the PACT Act of 2022's Section 804 of the Camp Lejeune Justice Act has suspended this statute of repose, allowing former Camp Lejeune inhabitants and workers to seek the justice they had long been denied finally.
But how do you file a Camp Lejeune water contamination claim? Read on to find out.
The Camp Lejeune Claims Process
Like any other federal claim, Camp Lejeune water contamination claims should be brought to the relevant federal agency before filing a lawsuit. Such a case is referred to as an administrative claim.
Filing an administrative claim
The Office of the Judge Advocate General (JAG), based in Norfolk, Virginia, is the agency in charge of handling administrative claims. You can reapply for reconsideration if your initial claim was declined.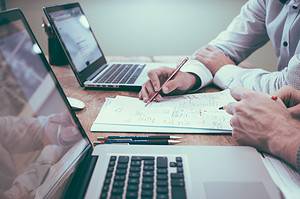 When filing the claim, you must give a dollar amount or risk losing your rights. A skilled personal injury lawyer can assist you in determining the value of your claim and file the claim on your behalf.
Your claim may be approved, denied, or settled by the JAG. The JAG has six months to reach a decision.
Filing a Camp Lejeune water contamination Claim
If the JAG rejects your claim or makes a paltry settlement offer, you may consider filing a civil suit in the Eastern District of North Carolina.
The district consists of four divisions. If you don't live within this district, you must file your claim in the Southern Division. But if you are a district resident, you should file in the division nearest to your residence.
A claim filed in the wrong district may be dismissed, delaying compensation. So, seek the help of a lawyer to ensure your claim is filed correctly.
Who Qualifies to File a Camp Lejeune Contaminated Water Claim?
If you resided or worked at Camp Lejeune for at least 30 days from August 1, 1953, to December 31, 1987, you could qualify to file a Camp Lejeune water contamination claim.
Eligible parties include the following:
Got a Legal Issue? Let Us Help You Find An Attorney Near You
Military personnel
Civil service personnel
Civilians who lived near the base
Dependents of the army
Civilians working for a private firm at Camp Lejeune
Anybody affected by the contaminated water while in utero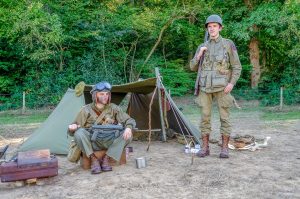 Water at the adjacent Marine Corps Air Station (MCAS) New River was also contaminated from similar sources as numerous on-site locations. In fact, the Department of Veterans Affairs confirmed that the MCAS New River water was contaminated.
What Do I Have to Prove in a Camp Lejeune Water Contamination Claim?
To file a successful lawsuit, you must demonstrate the following:
That you stayed at Camp Lejeune for at least 30 days within the stipulated time frame.
The causal link between the harm you suffered and the contaminated water at Camp Lejeune.
How Much Time Do I Have to File a Camp Lejeune Water Contamination Claim?
The Camp Lejeune Justice Act allows a two-year timeframe from when the PACT Act was enacted. Since this happened on August 10, 2022, you generally have until August 10, 2024, to claim your damages.
But if your administrative claim is dismissed, you have 180 days from the date of dismissal to file a lawsuit. Contact a Camp Lejeune water contamination attorney as soon as possible to ensure your claim gets filed on time.
How Much Is My Camp Lejeune Water Contamination Claim Worth?
The Camp Lejeune Justice Act allows plaintiffs to seek economic and non-economic damages. But they cannot recover punitive damages under this legislation.
Economic damages are financial losses brought on by your injuries, such as medical costs and lost wages. Non-economic damages are subjective, intangible losses, like pain and suffering.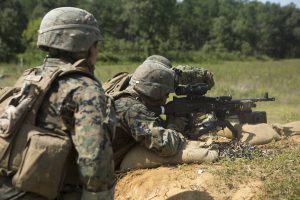 These damages are governed by North Carolina law. North Carolina has no non-economic damages caps, unlike many other states.
Can I File a Claim on Behalf of a Deceased Person?
If a loved one died due to water contamination at Camp Lejeune, you could file a wrongful death claim on their behalf. You can recover any of the damages below under North Carolina's wrongful death law:
Funeral costs
The medical costs of the deceased
Pain and suffering
Loss of income
Loss of consortium
File a Camp Lejeune Water Contamination Claim Today!
You don't have much time to file a Camp Lejeune water contamination claim. It would be best to take action now.
With Legal Giant, you will save time on vetting and hiring an attorney. We can connect you with an experienced personal injury lawyer to help with your case.
Our partner attorneys are dedicated to their work and will do everything to ensure you get the compensation you need and deserve.
Contact us today for a free case evaluation today.