By now, you must have seen many TV commercials and Internet ads about CPAP lawsuit. If you are still confused and do not know what all the fuss is about, then you came to the right place.
A few months ago, Philips Respironics issued a voluntary recall of some of its CPAP, BiPAP, and ventilator machines admitting that continued use of the recalled devices carried an increased health risk.
Research has linked the CPAP machine to many health complications, including kidney cancer, liver cancer, acute respiratory distress, lung cancer, heart failure, and others.
So, if you or your loved one has been affected in one way or the other, you may qualify for compensation. In this simple guide, we outline the three critical steps to filing a CPAP lawsuit. Let us get started.
Step 1: Determine Whether Your Machine Is on Phillips' CPAP Recall List
First, you need to establish if your CPAP machine is on the Philips CPAP recall list. The medical equipment manufacturer was forced to recall millions of its CPAP machines.
The primary reason for the recall was that the company was using polyester-based polyurethane (PE-PUR) foam to reduce noise and vibration in its products. Unfortunately, the foam is made of potentially cancer-causing substances that can be inhaled when it degrades.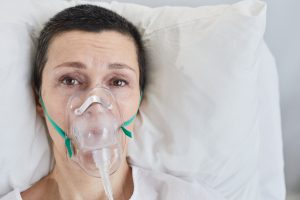 Various tests performed on the foam show that it can easily break down and emit the carcinogenic toxins that are then swallowed or inhaled by patients using these devices.
So far, the recall list includes the following CPAP and BiPAP machines:
DreamStation ASV.
E30 for emergency use authorization.
C-Series ASV.
OmniLab Advanced+.
SystemOne ASV4.
DreamStation ST, AVAPS.
C-Series S/T and AVAPS.
Dorma 500.
DreamStation.
REMstar SE Auto.
SystemOne (Q-series).
DreamStation Go.
The recalled ventilators include:
Trilogy 100.
Trilogy 200.
A-Series BiPAP Hybrid A30.
A-Series BiPAP A40.
A-Series BiPAP A30.
A-Series BiPAP V30 Auto.
Garbin Plus, Aeris, LifeVent.
So, if you have not been sure if your device has been recalled or not, figure out its model number and check the above list to see if it appears anywhere. Typically, your device's make and model information will be printed prominently on the machine and its packaging.
The same information should be readily available from your health insurance provider and primary doctor. Once you have established that your machine is on the list of recalled devices, you can proceed to check if you have suffered CPAP machine side effects.
Step 2: Figure Out If You Have Suffered a Related Injury or CPAP Machine Side Effect
Now that you are 100% sure your device is on the recall list, you must look for a related injury. Keep in mind that this may not be an easy task because the claims are still relatively new and will change as experts review the matter further.
Got a Legal Issue? Let Us Help You Find An Attorney Near You
But any qualified medical expert should be able to link respiratory or lung injuries to the inhalation of PE-PUR foam particles. Since the compound is toxic and contains carcinogenic elements, a good doctor should be able to link lung cancer and other forms of cancer to the foam.
However, it is good to keep in mind that scientific and medical research are still in their early stages. Therefore, it is not completely clear which types of cancers can occur because of inhaling or swallowing the foam.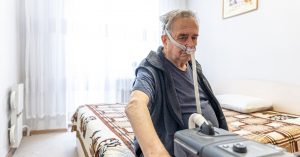 Currently, the preliminary research is still being reviewed by experts, and as you should expect, you cannot relate your first use of the CPAP machine to being diagnosed with cancer the following day.
There is a latency period from when you first started using the device to when you first developed the illness. Different cancers tend to have different latency periods, and research is still ongoing to provide definitive timelines.
Right now, preliminary research is showing that you will most likely start showing signs of illness after at least one year of continued use of the recalled devices. If that is the case with you, it may be relatively easier to establish a link between your cancer and CPAP machine use.
Step 3: Contact an Experienced CPAP Lawsuit Attorney
So, are you fully convinced that you have suffered injury as a result of using Philips CPAP, BiPAP, or ventilator machine? What are you supposed to do next to set yourself on the path of recovering damages?
This is the right time to speak to an experienced CPAP lawsuit attorney who will review your case further and advise you accordingly. Keep the following in mind as you look for an attorney:
Make sure you talk to a law firm that has extensive experience in this type of litigation
Don't wait. Keep in mind that many different deadlines and statutes of limitations may apply to your claim. So, act as soon as possible.
Take time to conduct thorough research before you decide who you are hiring as your attorney. With the right attorney, you won't have to worry about anything because they will fight for your rights and ensure you recover the rightful compensation you deserve.
Legal Giant Is Here to Help You!
If you or someone you love has been diagnosed with cancer or any other serious ailment after using the Philips CPAP, BiPAP, or ventilator machines, you may be eligible to pursue huge compensation in a CPAP lawsuit against Philips.
We have a team of experienced class action lawyers ready to help fight for the justice you deserve. Our attorneys work on a contingency fee basis, meaning we only get paid if we recover damages on your behalf.
If for some reason, the litigation doesn't result in compensation, you owe us absolutely nothing. Talk to us today for a FREE, no-obligation case review!