Most people buy cars not for luxury but for the convenience that comes with them. They want to go to work, make shopping easier, take kids to school, or go out as a family hassle-free.
But an unfortunate scenario can happen where your car is stolen or totaled even before you finish paying off the loan used to buy it.
Since cars depreciate quickly, the possibility of your car insurance failing to cover what they owe for the lease or auto loan is relatively high. And this eventuality leaves the car owner not only with the painful reality of not having a car to use but also a car loan to offset.
That's where gap insurance comes in- gap insurance coverage ensures a car owner has guaranteed asset protection.
Read on to understand what GAP insurance covers so you can make an informed decision on whether to buy gap insurance and where to get it.
What Is Gap Insurance, and What Does It Cover?
Car dealers expect you to pay for a car even if it is stolen or totaled. Yes, it hurts to even think of paying for something you no longer have, but that's how things work. If you have Gap insurance, things may not be as bad.
So, what is gap car insurance? Guaranteed asset protection or 'gap' insurance is an auto insurance policy that offers you financial security if your car is totaled or stolen.
Gap insurance coverage is a supplement to comprehensive or collision auto insurance reimbursement, which is only as high as the value of your car.
Think of a situation where your car is totaled before you finish paying off the car loan you owe.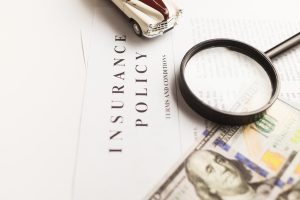 Generally, you file a total loss claim, and your insurer will pay a maximum actual cash value (ACV) of the vehicle. ACV is the cost of replacing your car with a comparable one, minus depreciation.
But there are circumstances whereby what you owe in car loan payments exceeds your car's ACV. In short, you have a negative equity on a car loan.
At this point, there will be a gap between the amount paid by your insurance and the amount you need to offset the loan. Gap insurance comes in to pay off the loan for you in such a situation.
In simple terms, gap insurance covers any difference between your vehicle's ACV and the car payments you owe on the vehicle.
Do I Need Gap Insurance?
Did you know that your newly acquired car depreciates by a third the moment you drive it off the showroom? According to the AA, a car's value will depreciate by 60 percent within the first three years.
Imagine what would happen if your new, financed car is stolen or totaled within the first few years of purchase. There is a high probability that you'll owe the financier an amount that exceeds the car's value.
You don't want to take chances. That's why you need gap insurance. So, consider gap insurance if you:
1. Owe money to a car finance company
If you took a loan to buy a car and made less than a 20 percent down payment, you will find gap insurance helpful.
Sure, your insurance company may pay out the car's ACV once it's stolen or totaled, but you'll still be left to pay off the value you originally bought.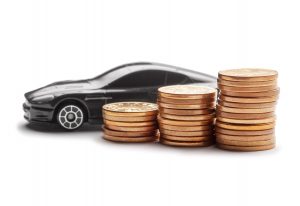 In case of theft or a car accident, you're still required to offset the loan in full. But with gap cover, it would pay off the loan, so you'd not be left paying off a loan for a car that you no longer have.
2. Want a new replacement car
If you are set on getting a new car after yours is totaled, then you should consider gap insurance.
For example, say you bought a new auto at $10,000 and it's totaled 12 months later. Your auto insurance provider will probably pay $4,000, or whatever amount the car will be worth at the time.
If you're not satisfied with this amount- though it's enough to buy you an alternative car, then gap insurance would be worth it.
However, you don't need gap insurance if:
a) You'd consider a replacement car that's not brand new
If you're not bothered about your auto's depreciation, buying gap insurance doesn't make much sense.
If your car is stolen or totaled, you will receive some amount for replacement from your car insurance which is enough to get a different car model.
So, the only benefit of the gap is that you receive the amount originally paid for the car.
b) Your car is less than a year old, and you have comprehensive car insurance
Comprehensive auto insurance policies normally offer new car replacement within the first 12 or even 24 months of use of a new car.
That means if yours is within this window period, you don't need gap insurance.
c) You have a used car
Gap insurance is not useful if you purchase a used car. That's because a used car would never be valued at the same rate as a new one.
Got a Legal Issue? Let Us Help You Find An Attorney Near You
According to Cap HPI, a vehicle valuation company, a three-year-old car depreciates in value by 14 percent within the first year, 24 percent in the second, and 33 percent in the third year.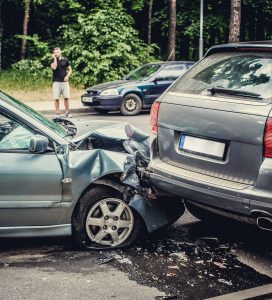 This is way less compared to the 60 percent average decline for new cars within the first three years.
So, the difference between what you bought the car for and its ACV will be so small that a gap policy will be meaningless.
What Does Gap Insurance Cover?
Most car owners know about collision coverage and comprehensive insurance and what they cover. But only a few people are knowledgeable about gap insurance.
Like many others, you could be asking, what does gap insurance cover?
Well, gap insurance falls under three categories; what it covers will depend on which one you go for.
Back-to-back gap insurance
This one pays the difference between what your auto insurance company will pay you in case your car is totaled or stolen and the original amount you paid for the car.
Alternatively, it can pay the amount you owe the auto finance company following car theft or write-off.
Vehicle replacement gap insurance
The vehicle replacement gap insurance offsets the difference between what the insurance company would pay you and what you'd need if you were to buy a new car today.
If yours was a used car, the vehicle replacement gap insurance would pay you the same amount you originally spent to buy the car.
Contract hire gap insurance
The contract hire gap insurance is available only to those who lease their car.
Your insurer covers the current market value of the auto, and the gap cover pays any remaining payments you owe on the lease.
Can Gap Insurance Deny My Claim?
Gap insurance may seem to have a wide scope of coverage. But there still is a limit to its breadth.
Under what circumstances can gap insurance deny claim?
Gap coverage will deny your claim if, for some reason, your total loss claim is denied. It would also deny a claim if your auto coverage lapsed.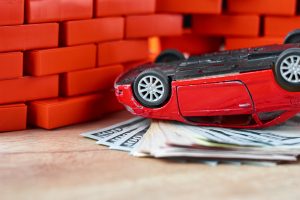 And, considering gap insurance only covers for total loss auto claims, it wouldn't cover for:
Injuries: Gap insurance doesn't cover medical bills. Your physical injury will be covered either by liability insurance of the other driver or your own personal injury protection
Property damages: If you cause damage to someone else's property, it won't be covered by gap insurance. But your property damage liability could pay for it.
Your car is not totaled: If your car is damaged but not written off, gap insurance will not cover it. The driver's property damage liability would pay for the damage.
Where Can I Get Gap Insurance?
You have weighed your options and considered taking gap insurance. But you don't know where to start looking. So, who offers gap insurance?
1. Standalone insurance
Standalone insurance is a policy that you buy directly from a company without necessarily buying other products.
For example, purchasing a car from a dealership alongside gap insurance doesn't count as standalone gap insurance.
Standalone gap insurance coverage is usually bought online through prominent agencies like Gap Direct or online marketplaces like AutoPay.
2. Auto insurance
You have the option of adding gap insurance to your regular comprehensive auto insurance policy for as low as $20 per year, according to the Insurance Industry Institute.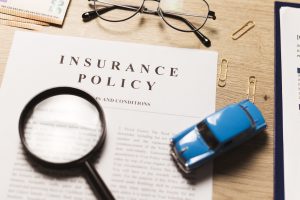 The cost will vary according to the normal insurance laws, though. That means your state of residence, driving record, age, and vehicle model will play a role in pricing.
3. Dealership
Your car dealer will likely try selling gap insurance to you before you drive off the lot. In fact, some state laws require dealers to offer gap insurance.
The disadvantage of the dealership option is that dealers charge much higher than most big insurance companies. A dealership could charge you between $500 to $700 in gap policy.
So, you would find it worth shopping around for a while, starting with your current car insurer.
Bottom Line
Gap insurance is optional unless your lease or loan agreement requires it. Yet, its importance cannot be underplayed, especially if you recently bought a new car.
Getting car gap insurance is a good idea for individuals with negative equity in a car. This includes drivers who put little down payment or have protracted loan payoff periods.
Once you've fully paid off your loan, you can cut your car insurance costs by doing away with gap insurance, as you won't need the financial protection anymore.