Did you know that Texas has some of the strictest intoxicated driving penalties in the U.S?
A WalletHub report found that although Texas lags behind other conformist states like Kansas, Arizona, and Oklahoma, its drunk driving penalties are pretty severe.
So, as a resident of Leander, Texas, you must exercise caution when drinking and make plans prior to going out and drinking with friends.
Unfortunately, sometimes things can happen despite taking necesssary precautions. A DUI conviction can attract huge penalties, long probation periods, and criminal records that may affect your employment opportunities.
If you are facing a DUI charge, be proactive in getting a DUI lawyer to help you.
Want to know more about Texas DUI laws? In this post, we discuss everything you need to know about felony DUI lawyers local to Leander. Read on to learn more.
What Does the Law in Leander Say About DUI?
Leander, Texas officially uses the term driving while intoxicated (DWI) though driving under the influence (DUI) also applies.
Generally, a motorist is cited with a DWI if they drive a motor vehicle after consuming a substance such as drugs or alcohol. Here are laws applicable to the state.
Blood Alcohol Content Limits
Texas law states that a person is legally intoxicated when their blood alcohol concentration (BAC) is .08% or higher.
If your BAC exceeds this legal limit, you can be convicted of DUI and face several penalties. But you are breaking the law at any point that a substance affects your ability to operate a motor vehicle.
Implied Consent Laws
Based on Texas implied consent laws, any motorist agrees to take a breath test when legally arrested for a DUI.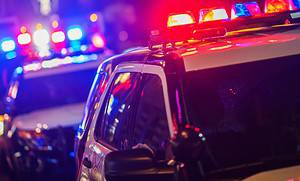 Refusing the test is not considered illegal, but motorists who refuse may face a minimum license suspension of 180 days up to two years, depending on their DUI record.
Zero Tolerance Policy
Texas has a zero-tolerance policy that makes it illegal for persons under 21 to operate a motor vehicle when intoxicated. It is a criminal offense to drive under the influence of alcohol by a minor (DUIA by a Minor).
Someone under 21 with a BAC of .02 percent violates the zero-tolerance policy and can be charged with a DWI.
What Are the DWI Consequences in Texas? Criminal Punishment
DWI penalties in Leander include both criminal and administrative consequences. But how severe the consequences are will depend on your record of previous DWI convictions, if any.
The penalties for a DWI get stricter with every number of prior DWI convictions you have.
First Offense DWI
A first-offense DWI is considered a Class B misdemeanor. There is a compulsory three-day jail time linked with this misdemeanor, which can go up to 180 days and attract up to $2,000 in fines. Offenders also lose their license for a year.
The offense becomes a Class A misdemeanor if caught with a BAC of .15% or higher when driving. For this, you may serve up to a year in prison and incur a maximum fine of $4,000.
Second Offense DWI
Being charged with a second DWI conviction is regarded as a Class A misdemeanor. You can suffer some penalties, including a year in jail and a maximum fine of $4,000. Another penalty includes losing your license for up to a year.
Even if the jail time was probated, a mandatory three-day sentence applies for people whose first offense conviction was more than five years ago and five days for those whose first offense occurred within the last five years.
Third Offense DWI
Any DWI offense charged after the second one becomes a felony. A third DWI conviction falls under a third-degree felony and can have you staying in state prison for two to ten years.
You may also be liable for up to $10,000 in fines. A maximum fine of $20,000 applies for the fourth and subsequent offenses. Offenders also lose their licenses for up to two years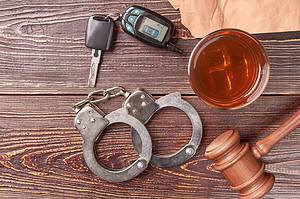 In any of these scenarios, maximum penalties are the most extreme consequences you can face. Individuals mostly receive penalties that are below the maximum limits.
This is why having an experienced DWI defense attorney is essential. A Felony DUI attorney in Leander can negotiate the lightest possible sentence for your offense.
When Is DUI Charged as a Felony in Leander?
Most DUI charges in Leander are misdemeanors. While you can face significant consequences following a DUI conviction, there are only four circumstances in which your DWI becomes a felony.
· Repeat Offender
The first two Leander DWIs are charged as misdemeanors, but any successive charges count as third-degree felonies. The penalties for a third-degree felony include up to $10,000 in fines and license suspension for up to two years.
· Intoxication Assault
You may cause an accident and severely injure another party when driving under the influence. Chapter 29 of the Texas Penal Code considers this an intoxication assault and is charged as a third-degree felony, even if it was a first DWI offense.
Intoxication assault carries a possible jail sentence of up to 10 years in state prison and a license suspension of 180 days to two years.
We Help Our Clients with Their Legal Needs by Connecting Them with Skilled Attorneys
· DWI with a Child Passenger
DWI with a child passenger counts as a felony charge in Leander. If you are driving while intoxicated and have a person under 15 in your auto, you may be charged with this.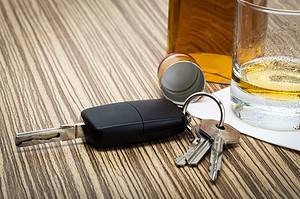 Whether it is your child, a friend, or a family member does not matter. This is considered child endangerment, and you can suffer significant penalties, including a fine of $10,000 or less and up to two years in jail.
· Intoxication Manslaughter
An intoxicated driver may cause an accident resulting in the death of another person. If the driver is at fault and their intoxication is found to have directly caused the accident, the driver is charged with intoxication manslaughter.
Intoxication manslaughter can attract a second-degree felony sentence and have you serving a minimum of 120 days in jail, with probation notwithstanding.
Which Lawyers Specialize in DUI Cases?
If you have been charged with driving under the influence, you need to hire an attorney to fight for you. But what kind of lawyer do you need for DUI?
Criminal defense lawyers generally handle DUI cases. However, not all criminal defense attorneys specialize in DWI/DUI charges.
Despite DUI charges being so rampant in the country, these cases are complex, and not every lawyer is good enough to represent those charged with driving under the influence.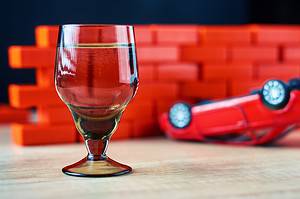 It takes a unique skill set, mastery of legal procedures, and experience to handle DUI charges. Defendants frequently get penalized by massive amounts, and not every lawyer knows how to formulate a legal defense plan or seek a plea bargain.
For this reason, you need to hire a criminal defense attorney who only focuses on DUI cases, as they will have deep knowledge of DUI laws. With the proper felony DUI attorney in Leander, you can be sure to get the best outcome for DUI charges.
How Should I Investigate a Given Felony DUI Attorney?
Like any other major decision in life, you must do your due diligence and research your options before choosing a Leander felony DUI lawyer. Here are some approaches on how to vet felony DUI attorneys.
1. Ask for Experience
When choosing an attorney, you first need to know how experienced they are. Experience is essential in a DUI case- experienced DUI attorneys tend to have a winning streak and are often more successful.
So, before selecting a lawyer, enquire about their experience level.
2. Know Where They Practice
There are experienced felony DUI attorneys across all states, but a local attorney is more likely to be familiar with the courts, judges, and prosecutors handling your case.
Familiarity with the state laws and knowing the prosecutors give your attorney the advantage of planning your case better.
Additionally, a local lawyer's proximity means you can meet in person when necessary to discuss how to proceed with the case.
3. Check the Ethical Record
The ethical record of a felony DUI attorney is an important thing to consider. You will want to determine whether the state has ever taken disciplinary action against the attorney.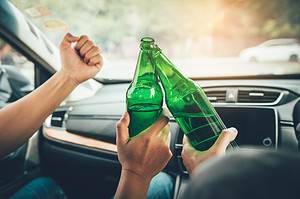 Ensure the lawyer is a member of the Texas State Bar Association. Attorney disciplinary records are available to the public, and you can find them at the state's bar website.
Avoid hiring a lawyer with a history of malpractice.
4. Ask Questions
Good communication is paramount in any attorney interview, so you must know what questions to ask a DUI attorney before hiring one. Schedule a face-to-face meeting with the lawyer to learn how the lawyer works. During the meeting, ask them questions like:
Have you tried any DUI cases before:
What legal defense have you used to win cases before?
Is DUI your field of specialization?
What percentage of your current caseload is DUI related?
Such questions let you know whether the attorney will provide a good defense in court.
5. Request References or Testimonials
If the attorney's credentials or initial consultation is not enough to decide whether they are the best for your case, you can ask for references.
Some felony DUI attorneys keep a list of references at hand to issue to potential clients. References are another way of proving a lawyer's professional skill in DUI cases. It can tell you how often the lawyer wins cases, dismissals, and plea bargains.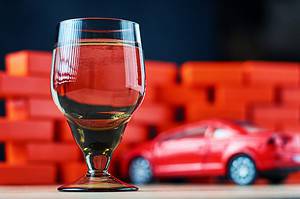 Obtaining as much information as possible about the Leander felony DUI lawyer you are hiring to represent you is essential. That way, you can be confident that they will do everything possible to get you the best outcome.
Facing DWI Charges? Talk to a Leander DWI Attorney
Just because driving under the influence is a common criminal charge in Leander doesn't make it any less severe. You can face extended jail time, fines, and revoke your license.
With such high stakes, it makes sense to have legal counsel on your side. Get started today by
At Legal Giant, we can connect you with the best felony DUI attorney in Leander. Contact us to speak to an experienced Leander DUI attorney near you today.