Divorce is painful, but things get worse where children are involved. Child custody is always a sensitive issue that is fought viciously by parents. Unfortunately, things rarely work in favor of fathers.  The stigma of dads being seen as the bad guys in a divorce has left many good men on the wrong side of child custody battles.
But that doesn't mean no man has ever won a child custody battle.  In recent years, the entire social structure has witnessed massive changes, and legal cases are also following the same tide.
More and more fathers are filing for full custody of their kids in divorce cases. Interestingly, judges are slowly starting to recognize that a father's desire to continue playing a role in the lives of his children may well extend beyond weekend visits.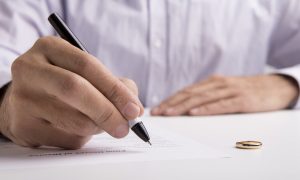 If you are a father preparing for a seemingly difficult child custody battle, we are here to help you. This blog post is dedicated to providing you with useful information that will help you navigate the legal process involving child custody and how you can win the battle.
Read on to find out everything you need to know.
Mothers vs. Fathers: Winning Child Custody
The answer to this question is pretty straightforward. In a typical child custody battle, a mother has a higher chance of winning than a father.  In fact, mothers win child custody in at least eight out of ten cases.
Family law in most states outlines that custody of children under the age of five years must be awarded to the biological mother when parents divorce. In some states, this is referred to as the tender years doctrine.
However, some states have eliminated the doctrine of tender years because they believe that it violates the equal protection clause outlined in the Fourth Amendment since it discriminates based on gender. The law also prohibits awarding custody to the mother without thorough consideration of the fitness of both parents.
In most cases, judges in divorce cases rule that a mother will enjoy custody of the children after divorce/separation and that the father will be guaranteed reasonable visitation. This will automatically be the case if the father assumes that a mother will be awarded custody and fails to fight viciously for custody of his kids.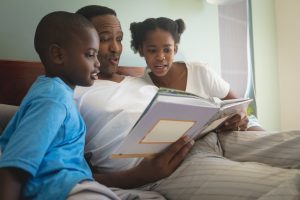 However, things are changing, and the rights of fathers have been increasing over time. Today, the law gives dads more say in their kids' lives after divorce or separation.  Even if a father fails to get full custody of the children, he will be granted more visitations than in the past.
What is even more encouraging is that the number of fathers winning child custody cases is on the rise. It is no longer automatic that the mother will be in full custody of the children after divorce.
Father's Custody Rights: Tips on How to Win Child Custody
While a father can win child custody of his kids, the battle is never easy. You need to prepare thoroughly and make sure you do everything right to convince the judge that you are the better parent.  So, if you are wondering how to win child custody, here are some tips to help you.
1. Get more involved in your kids' lives
If you want to win custody for your kids, you need to be involved in their lives. Ensure you are an active parent who monitors their development and actively engage in their daily lives.  Attend school meetings, bring them to doctor's appointments, pick them from school, take them out, and so on.
Keep in mind that you can never be too available for your children. Spending more time with them and helping them through their development will not only strengthen your custody case but also solidify your bond with them.
Be a role model to them, and don't find it hard to make sacrifices needed to be with them.  After all, it is the strong relationship you build with them that can help you win the custody battle.
2. Pay your child support consistently and on time
If you want to win the custody battle, it is crucial to ensure that you are current on your child support payments. Failing to remit child support funds consistently and on time can be interpreted as a lack of interest to care for your kid.
Even if you have informal arrangements with the mother, make sure you maintain your own records and proof of payment.  You will need the documents to make your case strong. If you find it challenging to keep up with the payment, don't be afraid to request for an adjustment but don't default.
3. Give mediation a shot
Child custody mediation, also referred to as "conciliation," is always a good starting point. As long as you are still in good terms with the mother, consider requesting custody mediation. Even though the rules of family law and civil procedure don't necessarily require you to take that route, it is worth trying out.
Sometimes, finding the soft spot in your ex-wife's heart might be the best way of winning custody, given that mothers always want the best for their kids.
So, if she is pretty sure that the kids will be better off with you, she might consider it instead of letting it go to the court where she knows she has better chances of winning the custody.
4. Build a strong relationship with your children
In most cases, a judge will inquire into each parent's personal relationship with the kid before awarding custody rights.  In fact, you should be prepared to answer a few questions regarding your relationship with the child during custody proceedings.
The relationship you have with the kid will be one of the most critical factors in granting or denying you full custody. Therefore, it is crucial to try and maintain a strong relationship with your child, even if you are already separated.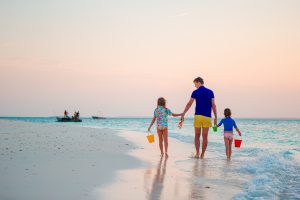 Communicate with him/her regularly, visit them frequently, check on their progress, and make sure you are always there to celebrate important milestones in their lives.  If the kids feel secure and happy around you, it becomes easy to convince the judge to grant you full custody.
5. Be respectful
Perhaps, the most important thing you need to know is that respect is critical, especially when you are involved in a viciously contested custody battle. Keep your emotions under control and demonstrate that you are a mature individual.
No matter how tough and stressful the court proceedings become, show respect to all parties involved, including your spouse, judge, attorneys, and children. Sometimes, the judge may decide to use your attitude to make a sound custody decision.
Hire the Right Family Law Attorney
A key aspect of winning your child custody battle is working with an experienced family attorney. Make sure you hire a family attorney who specializes in helping fathers handle such cases and understands what it takes to win full custody.
At Legal Giant, we understand how difficult it can be for a father to win a custody case. Therefore, we are committed to connecting you with the best family attorneys who will do everything possible to protect your rights and ensure you are fully involved in your child's life.
Contact us today to schedule an initial consultation with one of our experienced attorneys.