If you have been involved in a car accident that wasn't your fault, you will be forced to engage the at-fault driver's insurance company to resolve your personal injury claim. This can be quite complicated. Typically, insurance providers want to settle every claim received for as little money as possible.
That is why car accident victims hire car accident lawyers to handle the claim resolution process on their behalf. However, you can still resolve your auto insurance claims without the help of a lawyer.
One key component of successfully resolving your claim without involving an attorney is writing a settlement demand letter to the insurer summarizing the nature of your claim. A demand letter also informs the insurance company that you know your claim's true value.
The primary purpose of this post is to help you maximize the effectiveness of your car accident demand letter. Read on to learn more.
What Should I Include in My Demand Letter?
You want to ensure that your demand letter captures all the essential information relating to your car accident. Generally, a demand letter should include the following information:
The exact date of the accident.
Where the accident occurred.
Name of the insured (the at-fault driver), policy number, and address.
Personal details of all parties involved in the accident.
Events leading up to the car accident.
Detailed information regarding all damages suffered, carefully broken down by category.
A detailed explanation of all non-economic damages suffered.
The claimant's contact information.
In addition to the information provided above, it may also be good to attach documentation that may help prove your claim. You could attach a copy of your medical records, financial losses, plus any statements supporting your non-economic damage.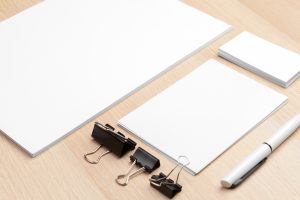 Sometimes, knowing what information to include or exclude from the demand letter can be tricky. On one hand, you want to provide the insurer with enough evidence to back up your claim, while on the other, you don't want to disclose your entire legal claim.
Hiring an experienced car accident attorney may help you in such cases. Your attorney will determine a strategy on what to include and exclude from your car accident demand letter.
Why Should I Send a Demand Letter?
You may be wondering why it is essential to send a demand letter when you can pursue a claim directly. Well, sending a demand letter first is good due to the following reasons:
It gives the at-fault party a chance to solve the matter out of court.
It serves as an official notice to the at-fault party that you intend to pursue a legal claim against them.
A demand letter can also be used as evidence to support your car accident case.
It shows the court that the at-fault party was given a chance to resolve the matter but declined.
Increases chances of settling your case fast.
A demand letter can also persuade a court to issue a large settlement amount.
 What Happens After a Demand Letter Is Sent?
Once a demand letter has been sent, the insurance company may take some time to evaluate the information you have provided in the letter. Depending on the evidence you have provided, they may act in four different ways, namely:
Deny your request for compensation and inform you in writing. The insurer will state the reason for declining your claim.
Request more information from you.
Send a counteroffer of the settlement.
Accept your demand as is and pay the claim in full.
A car accident victim can file a claim for compensation at any time as long as the deadline stipulated in the statute of limitations hasn't elapsed. Sending a demand letter after the expiry of the time limit may not yield any response from the insurance company.
How Do I Strike the Right Tone for My Demand Letter?
Generally, your demand letter should be formal and highly professional. Don't sound angry or too friendly. Even though your car accident is emotional to you, the insurance company views it as a normal day at work.
Therefore, you need to do everything possible to strike a professional tone with your car accident demand letter. Avoid name-calling and angry words because they can be used against you.
Should I Still Send a Demand Letter If I Was Partially at Fault for the Accident?
Even if you believe you were partially at fault for the accident, you should never admit liability in your demand letter. Remember that whatever you say in your demand letter is admissible in court and can be used against you.
So, if you say anything harmful to your case, the insurance company will gladly use it against you.
Most states use the comparative negligence system to determine fault in car accidents. It means that you can still recover compensation even if you were partially at fault.
Got a Legal Issue? Let Us Help You Find An Attorney Near You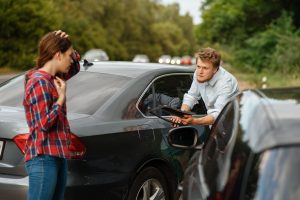 Therefore, it is best to avoid admitting fault in your demand letter. Only state your facts and allow the insurance company to reach their own conclusions and decide how much money they are willing to pay in compensation.
Simply state the other motorist's fault and the amount of money you want to be compensated.
How Long Does the Insurance Company Take to Answer My Demand Letter?
Most state laws require the auto insurance company to respond to your demand letter as soon as possible. If you don't receive a response within a reasonable period, the insurance company may be deemed to be engaging in unfair practices.
However, before you start thinking that the insurance company is acting in bad faith, make sure you give it a reasonable amount of time to respond to your letter. The term "reasonable" here is highly relative, but anything between one week and one month is good enough.
If the company doesn't respond within 28 working days, feel free to proceed and file a lawsuit against them. The company could be using delay tactics to frustrate your effort.
What Should I Do If I Don't Receive a Response to My Demand Letter?
If there is no response to your demand letter within 28 days, you should proceed to file a car accident lawsuit against the at-fault driver.
Fortunately, every car accident victim has recourse if the insurance company fails to respond to their demand letter. You can choose to pursue compensation through a court.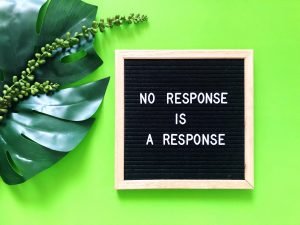 Furthermore, failure to receive a response to your demand letter can form a strong ground for suing the insurance company for acting in bad faith and engaging in unfair practices. The insurer will be forced to appear in court and answer your lawsuit.
If they fail to appear in court, you can request a default judgment against them which will most likely award you the maximum compensation possible.
Helpful Demand Letter Writing Tips
Ensure your demand letter only presents undebatable facts of the car accident and damages suffered. Be clear and concise, and don't admit any liability in your demand letter. Accepting any form of liability can hurt your car accident case massively.
Be sure to state your medical expenses, injuries suffered, lost income, any other losses/expenses, and supporting documents. Basically, you tell your side of the story in the best possible way and support it with hard facts.
Lastly, a demand letter is always better typed instead of it being handwritten.
Get A Car Accident Lawyer's Help with Writing Your Demand Letter
This post is only intended to help you understand what a demand letter entails. However, before you craft one and send it out, you need to understand the basics of car accident law in your state.
Therefore, it may be good to contact an experienced car accident lawyer to discuss your damages and possible legal action beyond the demand letter.