COVID-19, commonly referred to as coronavirus, has spread to over 109 countries worldwide since December 2019 when the first case of the deadly virus was reported in the province of Wuhan, China.
As of November 2022, the number of deaths from the virus in the United States had climbed to 1.07million, with more than 97.2million cases reported in different states.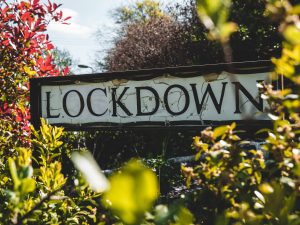 Globally, more than 630 million people contracted the deadly coronavirus. While it still hard to tell how the virus will impact world economies in the long term, it has become a serious subject that is almost impossible to ignore.
The World Health Organization (WHO) has advised countries to take precautions without becoming alarmed.
Although the federal government is doing everything to contain the spread of the deadly virus, this might be the right time to make informed decisions for you and your family so that you can be prepared for any eventuality.
Who Is More Susceptible to the Coronavirus?
According to American Centers for Disease Control and Prevention (CDC), older adults and individuals with severe chronic medical conditions such as lung, kidney, or heart disease seem to be at a higher risk of contracting COVID-19 illness.
Early data gathered from affected people suggest that older people are twice more likely to contract coronavirus because their immune system is weak, and most of them have underlying health complications that make it harder to resist new infections.
The vast majority of cases are no longer in China where the virus originated but spread in all parts of the world. According to the China Centers for Disease Control what started as one case of a contagious virus has become a pandemic. Teens and people in their 20s do not seem to be contracting the virus despite their increased contact with other people who may have already contracted the virus.
In fact, only 8.1% of the cases reported so far affect young people in their 20s. The mortality rate is also higher among older adults. Follow this link to view real-time statistics on new infections and deaths as reported all over the world.
Estate Planning Is Always Critical
As the spread of Coronavirus surges, a lot of people are contacting wills and estate planning attorneys to ensure their affairs are in order.  Unfortunately, it has taken a global scare to push most of them into thinking about the welfare of their loved ones in case the worst happens.
Although this may seem like the best time to put mechanisms in place to protect your family and property, you need to keep in mind that estate planning is always essential. With or without a global scare, smart people will always ensure their estate planning documents such as living trusts, wills,  advance health care directives, and powers of attorney are in place and up-to-date.
Got a Legal Issue? Let Us Help You Find An Attorney Near You
Keep in mind you are always at risk of being incapacitated or dying, even without a coronavirus outbreak that is currently taking over the entire world and wreaking havoc.
For instance, did you know at least 1.25 million die in car accidents every year? At least 37,000 of them are Americans. These statistics make it clear that you are always at risk of being incapacitated or losing your life.
However, it is times like this, when we have a pandemic that receives significant media attention, which thrust estate planning to the forefront for a lot of people.
Estate Planning Is Much More Than Money
The concept of estate planning is often misunderstood. In most cases, people think that estate planning is a priority for individuals with a lot of money stashed in their bank accounts. People believe estate planning is not worth their time and effort if they do not have much money. However, this is not the case at all.
Estate planning involves much more than just protecting your wealth. It is more than keeping your money from creditors, lawsuits, predators, and divorcing spouses.
Estate planning is about protecting the people you love and ensuring they live happily, even after you are gone. It is about taking care of your children's future and ensuring you have them in your plans while you are still alive. It is about keeping your kids out of the care of strangers when the worst happens to you.
Estate planning is also ensuring your wishes are honored in the event you are incapacitated so that you can enjoy the good life you worked so hard for. You can still have the final say on critical matters, such as your health care, even when you can no longer speak for yourself!
With estate planning, you take the burden off your loved ones during the trying moments since you have recorded everything you need to be done in different situations.
Through estate planning, you pass on more than just money and wealth to the people you love. You pass on knowledge, value, valuable stories, and even the sound of your voice so that your future generations have a platform to learn about you and who you were. It is an incredible platform that helps you guide your future generation even after you are gone.
Update Your Health Care Directive and Power of Attorney
At Legal Giant, we pray and hope that you and your loved ones stay safe and healthy in the wake of this deadly virus.  However, in the event you feel unwell and need to visit a hospital, it is crucial to indicate any medical treatments or operations you do or do not desire.
You should also name a specific person authorized to make financial and health care decisions on your behalf if you are incapacitated. All this information is usually specified in an advance health care directive that our wills and estate attorneys can help you prepare.
You can also authorize a trusted person to make critical financial decisions on your behalf in a durable power of attorney. Our attorneys can also help you prepare this document either as a way of taking precautions against the novel coronavirus or for any other reason.
Contact us and let us connect youexperienced wills and estate planning attorneys that will help you safeguard the future of your loved ones. We are always here to help you no matter the situation.