The United States is currently struggling to contain one of the deadliest opioid epidemics witnessed in recent history. The crisis affects millions of Americans, and there is no demographic that the epidemic has not touched.  Opioid addiction impacts people of all ages, orientations, classes, ethnicities, professions, and genders.
Over the last two decades, opioid addiction has been on the rise. Opioid overdose and addiction has been responsible for more accidental deaths in the country than any other cause.
In fact, the statistics for opioid use and opioid-related overdose deaths are quite alarming. The figure show that at least 115 Americans die daily due to opioid-related causes, and at least 7,000 more are treated daily.
While opioid addiction treatment takes time, the first step to successful recovery is recognizing addiction effects.  In this post, we discuss some of the common opioid addiction effects.
So, let us get started.
How Easy Is It to Obtain Opioids?
The truth is that it is relatively easy to obtain opioids in most parts of the country. In most cases, people who abuse these substances don't face any challenges in obtaining them.
Prescription opioids are still administered in different medical facilities to help patients manage pain. Sometimes, the pain pills end up in the wrong hands fueling the epidemic further.
Patients who can no longer obtain opioids legally when their prescription runs out often turn to illegal substances such as heroin and street Fentanyl. These substances are relatively easier to find.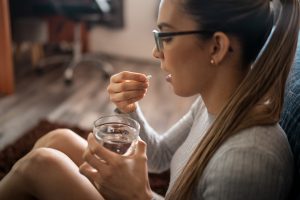 Illegal opioids are readily available on the streets of many cities from gang members, drug dealers, and other addicts. These sources have proven to be a cheap and powerful alternative to prescription opioids.
In fact, many of heroin's victims in the country are people who once used prescription opioids but transitioned to heroin when they developed tolerance to their medication and could no longer obtain it.
Who Is At Risk for Opioid Addiction?
Anyone who uses opioids is at risk of developing tolerance to the drugs, leading to opioid addiction. The best way to avoid addiction is to stick to the recommended dosage, no matter how you feel.
You should also try to avoid illegal opioids and talk to your doctor when you start feeling the urge to overdose to manage your pain.
While illegal opioid use is a choice, some factors may increase one's risk of addiction. Individuals with a family history of drug dependence and those who grow up in certain economic or social situations may be at a higher risk.
Additionally, people who abuse alcohol or other substances and those who have mental illness have an increased risk of opioid addiction.
Why Is Opioid Addiction and Abuse Affecting A Lot of People?
According to CDC, nearly 500,000 people have died from an overdose involving opioids.  The epidemic has affected millions of American families because most opioid addicts first begin using the substance due to medical prescriptions.
Doctors prescribe opioids such as Morphine to patients before or after medical surgeries. Although these pills are effective painkillers, they are highly addictive.
Got a Legal Issue? Let Us Help You Find An Attorney Near You
Prescription opioids are known for the stimulating effects they produce in a patient's brain and body. Your brain is forced to release chemicals such as dopamine during opioid use creating a surge of pleasurable and intense sensations.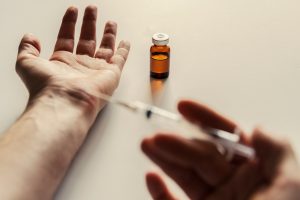 With time, this feeling tricks your brain into believing that you cannot survive without taking opioids.  Typically, opioid usage causes your brain to release up to ten times the amount of dopamine released from natural activities such as eating a good meal, exercising, and drinking water.
Exposure to different opioids can only worsen your situation. Substances such as Fentanyl can be mixed with a wide range of stimulants such as cocaine to create an intense feeling of pleasure. However, the long-term effects can be fatal.
Users looking to fill the void of prescription opioids can find themselves experimenting with a wide range of harmful substances that are up to 100 times stronger than prescription opioids.
Effects of Opioid Abuse and Addiction
Opioids can temporarily reduce body pain and anxiety. They usually create a sense of numbness in both your mind and body. However, high doses can create a unique feeling of euphoria and drowsiness.  These feelings can make it almost impossible for one to stop using the drugs.
With time, chronic users find it difficult to go a day without using opioids. They start craving for these feelings, which leads to dependence and overdose.
Opioid overdose and addiction can have a wide range of mental and physical effects such as:
Slow breathing rate.
Vomiting and nausea.
Increased risk of hepatitis.
Hallucinations.
Risk of choking.
Increased risk of contracting HIV or other infectious diseases, common in intravenous use.
Highly weakened immune system.
Clogged blood vessels and collapsed veins.
Slow breathing rate.
Individuals addicted to opioids have trouble achieving satisfaction because their tolerance level is relatively high. This leads to massive overdose cases, which can cause death.
Common Symptoms of Opioid Addiction and Abuse
So, how can you know when you or your loved one is abusing opioids? Here are some of the common symptoms of opioid abuse;
Increased tolerance to opioid pills.
Excessive sleeping or unexplained weight gain/loss.
Withdrawal symptoms when you stop taking the drugs.
Spending excess time and money on opioid drugs.
A desire to keep taking the pain pills even when your medical condition improves.
An inability to stop or reduce opioid usage.
Turning to criminal activities to pay for opioids.
What Is the Outlook for Opioid Abuse and Addiction?
People who abuse opiates or develop dependence are at an increased risk of premature death and serious health complications. The only way to minimize the effects of opioid addiction is to quit and enroll in a recovery program.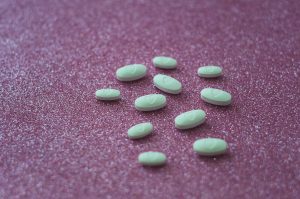 Prolonged usage can easily lead to tolerance which requires relatively higher doses to make you feel the effects. High dosage can lead to grave health consequences.
How Can an Opioid Attorney Help You?
Experienced opioid lawsuit attorneys have the knowledge and skills required to handle all types of opioid painkiller cases.
They will thoroughly review the facts of your lawsuit and prepare an aggressive legal strategy to win you the rightful compensation you deserve, and hold all the responsible parties fully accountable for your suffering.
So, if you or someone you love is addicted to opioids after an initial medical prescription, it is time to take legal action. Contact us today to schedule a free, no-obligation case review with an opioid lawsuit attorney near you.