People only hire attorneys when they have legal problems. You need someone who knows their way around the law and can advise you accordingly.  But what happens when the lawyer you have hired is taking advantage of your problems instead of helping you?
Do you simply sit back and do nothing, or do you have any rights? Can you sue a lawyer for lying? We are here to help you understand everything you need to know about attorney malpractice and when you can sue your lawyer.
Read on to find out everything that you need to know about suing a lawyer.
Suing a Lawyer for Malpractice
The rule of legal ethics and morality in all states requires lawyers to be 100% honest with their clients and do their job at a certain level of competence. Your attorney must be completely open with you and let you know the direction your case is taking and potential outcomes.
Therefore, if you feel like your attorney has lied, misled you or performing their duty of representing you at a level that is below that of an experienced attorney, you should sue them.
The first step to suing a lawyer for malpractice is contacting the agency responsible for disciplining lawyers who violate the standard rules of legal ethics. Almost every state in the country has such a body. It could either be the state Supreme Court or the state's bar association.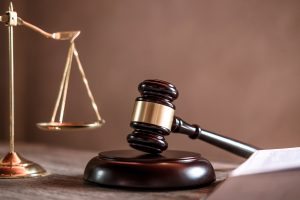 No matter the name of the agency in your state, they will have a clear process you can follow to file a complainant against your lawyer for being incompetent or lying.
Besides lying, you can also file a complaint against your attorney if he/she has misused your money, failed to show up during your hearing or participated in some other criminal endeavor.
Steps To Suing an Attorney You Have Worked With
The moment you decide that you are going to file a lawsuit against your lawyer for lying, you need to understand the right process of doing so. Here are the key steps to filing a lawsuit against your attorney:
1. Fire the attorney
The first thing you need to do is fire the attorney. You cannot sue somebody and allow him/her to continue representing you.
Before you fire, take time to understand the parameters of the contract that the two of you signed.  If you fail to terminate the contract procedurally, you may end up losing a lot of money.
2. Hire another attorney
Even though your experience with an attorney hasn't been so good, you need to take heart and find another lawyer immediately. Keep in mind that if you want to sue someone, you will need the services of an experienced attorney to guide you through the process.
If you are unsure of whether or not you have a valid case, a legal malpractice attorney can evaluate your situation and help you make a sound determination.
3. Decide whether it is worth it
We are not trying to defend the attorney here. We know he/she has lied to you and you deserve justice. But you need to keep in mind that you are just about to sue someone who understands the law so well and there are some things that he/she may not have mentioned to you.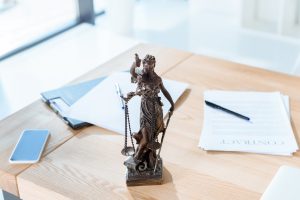 Therefore, it is good to take a deeper look into what you may be getting yourself into before you decide to pursue the case further. If you find out that you have a valid case worth pursuing, don't be afraid to go ahead and file a lawsuit.
4. Be prepared to spend money
Your previous lawyer was incompetent, and that is why he/she lied to you. But don't be persuaded to believe that you will meet the same incompetent person when you file a lawsuit against them. Chances are he/she will put up a lot of effort and money into mounting a serious defense.
Suing an attorney can be quite expensive because most of them already know the tricks that they can use to their advantage. If the attorney decides to hire a defense attorney, you will have even more legal brains stacked against you.
5. Gather every document to establish proof
You will need to be so smart to prove the lawyer's malpractice. Ensure you gather the paper trail and maintain a complete record of your communication, your contract, bank records, meetings and any other evidence that may help you prove your case.
You may even need a record of all the phone calls you exchange, especially if the conversations between you and him/her were mainly via phone.  Such records will help to establish proof that your attorney has lied to you and swing the case in your favor.
6. Expose all the lies
Finally, you need to expose all the lies that your attorney may have told you. If the attorney promised you that he/she would handle your case personally and ended up in the hands of a paralegal, office reception or junior assistant, be sure to mention it and have proof.
Talk to an Experienced Attorney Today!
So, can you sue a lawyer for negligence? The simple answer is "yes." If your attorney has lied to you and believe that you have a valid case against him/her, you should consider suing. Although winning a malpractice case against your lawyer may be difficult, don't let that deter you from pursuing justice.
If you have made up your mind to sue, don't delay since the lawyer can use that as a defense. Carefully consider the financial implications of your decision and what is at stake.
At Legal Giant, we understand that our clients have put a lot of trust and faith in us to serve them diligently. That is why we are always committed to ensuring fairness and personal service. All cases are handled by qualified and experienced attorneys who will never lie to you.
With us, you will never have to deal with case managers, office receptionists, paralegals, or assistant juniors. If you feel like your current attorney has lied to you and jeopardized your case, talk to us before it is too late. We shall assess your case and know how to help you!
Disclaimer: Legal Giant is not a law firm and does not offer legal advice. We connect you with a network of attorneys applicable to your legal needs. The information provided on this site is not legal advice, does not constitute a lawyer referral service, and no attorney-client or confidential relationship is or will be formed by use of the site.