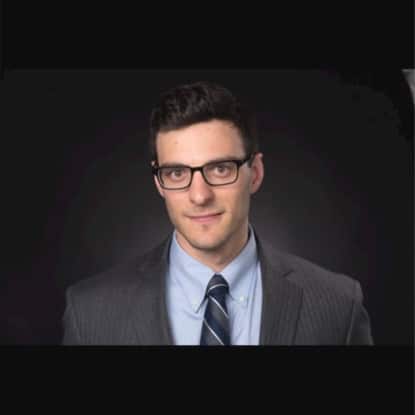 Personal Injury/ Business Law Attorney
Personal Injury Litigation

Business Law
Bachelor of Arts, University of New Orleans

Juris Doctor, SUNY Buffalo School of Law 
Helped secure numerous six-figure settlements for personal injury clients

Published by Georgetown Law Review's Sports and Entertainment Journal
 Brian Dixon has more than three years of experience handling personal injury litigation. Brian has represented defendants and plaintiffs during personal injury litigation, giving him unique insight into lawsuits.
 As a plaintiff's attorney, Brian has helped multiple clients secure six-figure awards for their injuries. In addition to personal injury litigation, Brian advises businesses on avoiding liability.
Using his experience in litigation, Brian has recently started providing in-house council services to start-up companies and established businesses.
His experience working with companies includes negotiating and securing partnership agreements, sales agreements, liability assessments, and advising them on industry rules and regulations.
 In addition to his legal work, Brian has experience drafting and editing legal articles for over three years.
Going back to law school, Brian was published by Georgetown Law Review's Sports and Entertainment Journal. He has continued his work in legal publishing work as a writer and editor. 
About Legal Giant's Content Reviewers
All our legal editors are authorities in their fields. Their personal experiences and professional expertise make them uniquely qualified to review our content for accuracy and verify that the information you read here is trustworthy, comprehensive and consistent with the latest evidence-based research.