The opioid epidemic continues to wreak havoc across the United States. With the increasing number of opioid overdose lawsuits, one question that many victims ask themselves is, "who is liable for the mess?"
Answering this question is critical because any time you file a personal injury claim, you must have sufficient evidence to prove your case.
In opioid overdose lawsuits, which are considered medical malpractice claims, proving liability is crucial yet difficult.
If you or your loved ones are victims of opioid overdose or addiction, it is important to speak to an experienced opioid lawsuit attorney who can help you prove liability.
In this post, we address the issue of proving liability in opioid overdose lawsuits and how you can approach the issue. Read on to find out everything you need to know.
What Is the Cost of Opioid Use and Overdose?
Before we dive deep into discussing what you need to do to prove liability in opioid overdose lawsuits, let us have a quick overview of the cost of opioid use.
With millions of these pain pills flooding the market every year, it is quite easy to see how addicts can access them with ease.
When drug manufacturers and distributors were implicated in rising rates of opioid use disorders, they quickly shifted the blame to individual dishonesty and weakness for the worrying trend.
However, the American Society of Addiction Medication says that at least 80% of heroin users were first introduced to the painkillers via doctor prescription.
These drugs are highly addictive, and just a single-day dose can lead to addiction. Basically, innocent patients were being sold an addiction thinking it was a cure for their chronic pain.
Due to the widespread and diverse harms caused by opioid overdose and addiction, it is difficult to place a price tag on the damages.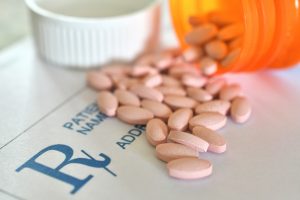 However, the CDC approximates that the country loses over $150 billion every year when accounting for lost productivity, treatment for opioid addiction victims, and public aid.
Besides state losses, there are also individual losses. People have lost jobs, homes, and belongings due to opioid addiction. Families have sold their properties, trying to afford treatment costs for their loved ones.
Personal costs such as emotional, mental, physical, and spiritual suffering may never be recovered. But these effects cannot be overlooked. Drug manufacturers and distributors who were driven by greed must be fully accountable for their actions.
What Are the Dangers of Opioid Overdose and Addiction?
As mentioned earlier, opioids are highly addictive, and single-day use is sufficient to push you to long-term use. Prolonged opioid use can lead to:
Brain damage.
Liver damage.
Decreased respiration.
Lethargy
Nausea
Some individuals have also suffered more severe side effects from opioid overdose, including restricted breathing, coma, cardiac arrest, delirium, vomiting, and pinpoint pupils.
The opioid crisis has claimed more than 500,000 lives and created millions of addicts since 2000. Opioid overdose lawsuits help victims recover some of the damages suffered.
So, How Do You Prove Liability In Opioid Overdose Lawsuits?
The truth is that proving liability in opioid overdose lawsuits is quite difficult. While it is devastating to lose a loved one to these painkillers, it is even more difficult to convince a jury that drug manufacturers, distributors, and physicians were responsible for your loss.
In most cases, the responsible parties argue that victims fail to follow instructions on their prescription label and abuse their prescription intentionally.
Nevertheless, it is the responsibility of the drug manufacturers to provide sufficient warning about the addictive nature of opioids to help protect patients.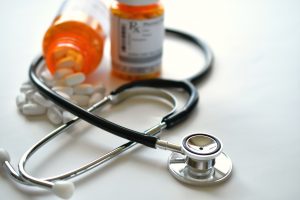 Doctors are also responsible for ensuring every drug they prescribe is safe and effective for use, including opioid painkillers.
They must use reasonable medical judgment when treating their patients and managing their pain. Unfortunately, some doctors failed to fulfill this mandate while prescribing opioid painkillers. In fact, some of them continued to overprescribe these painkillers, despite a warning from CDC.
If your doctor negligently prescribed an unsafe dosage or failed to monitor your response to the opioid painkillers, you may have a valid medical malpractice claim.
What Kind of Evidence Do You Need to Prove Liability in Opioid Overdose Lawsuits?
To prove liability, you will need sufficient evidence to back up your claim. The most crucial types of evidence used in opioid cases include:
1. Testimony against pharmaceutical companies
Pharmaceutical companies have been accused of being wholly or partially liable for injuries caused by opioids.
Although it is quite difficult to prove such claims on your own, your attorney could subpoena witnesses that work for these companies to testify in your favor.
2. Evidence of losses
In addition to proving that your physician was negligent, you also need to prove damages suffered. You must prove your losses.
Some of the evidence you need to prove losses include pay stubs to prove wage losses and hospital bills to prove medical costs incurred in treating the condition.
Invoices from a rehabilitative center can also prove the cost of counselling you underwent to recover from addiction.
3. Medical evidence
Typically, medical evidence is essential to any personal injury case, and claims involving opioid overdose are no different.
Make sure you have copies of prescriptions that show the exact dosage prescribed, the date the medication was prescribed and other information that can help prove your doctor was negligent in prescribing the painkillers.
4. Expert medical witness testimony
To prove your opioid overdose case, you must obtain expert medical witness testimony. Most states require a certificate of merit to accompany the testimony.
A certificate of merit refers to a sworn statement by a medical expert who works in the same field of medicine as the negligent party.  You must file the certificate of merit along with your original claim before your opioid case can proceed.
Are You Eligible to File an Opioid Lawsuit?
Most of us have witnessed the devastating losses caused by the opioid epidemic in our communities. Fortunately, you can do something about it to hold responsible parties accountable for their actions and fight for your rights.
Our team of experienced opioid attorneys is ready to take up your case and help you fight for your rightful compensation.
Drug manufacturers, distributors and some physicians plundered American communities without caring about the impact of their actions, and they must pay for their actions.
Talk to us today to find out if you are eligible to file an opioid overdose lawsuit!